Something that mothers in the baby loss community know, is that remembering your baby brings healing to the heart. Remembering with peace, love, hope and acceptance however, takes time and practice. In my own experience I've learned that I often feel angry when I'm reminded of my pregnancy with Julian. Feelings of helplessness and self-distrust prop up at the idea of having him so close, so near and yet being unable to bring that pregnancy into fruition. I found that certain triggers like maternity clothes (especially my own), other pregnant women, baby isles, birth stories and new born baby talk all would instantly place me in an atmosphere of anger and self-distrust. During the early days I struggled with this quite a lot and although I've slowly tipped the scales, at times I still feel deep anger when I encounter memories of my last pregnancy.
This is how I've learned to highlight memories of Julian that create an atmosphere of healing and hope in my own life.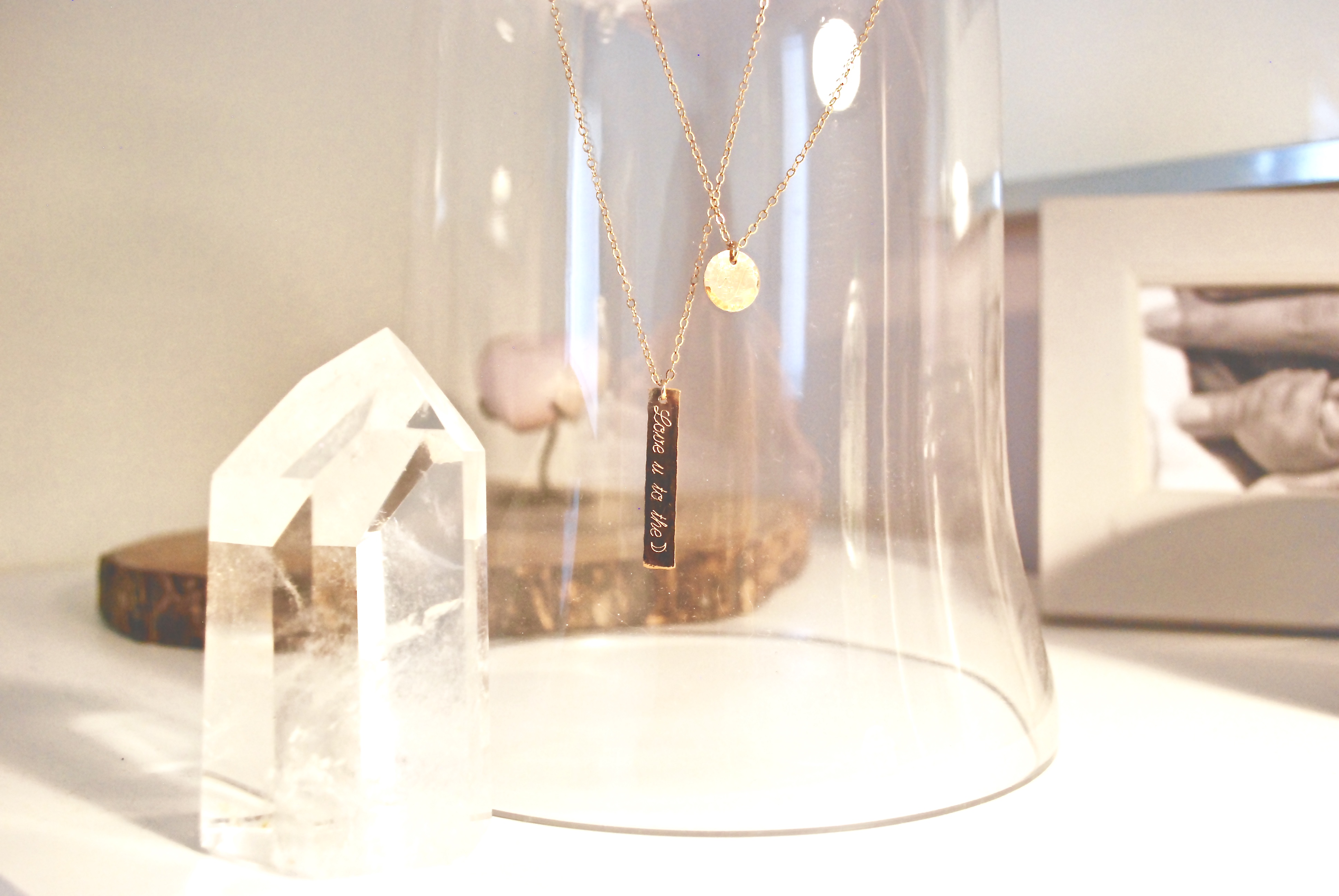 Rememberance Jewelry
Theres something about wearing Julian's name and carrying it with me everywhere I go 24/7 that really resonates with me. I ordered a name plate engraved with Julian's name on one side and "love you to the ☽" on the other side. I felt the first glimmer of hope and excitement when my package arrived from Ireland at our local postoffice. Since then I wear it close to my heart and there I want it to stay for many many moons to come. Ive also considered a tattoo but I have always been ambivalent about tattoos so I'm not there yet. I think I would consider a high tech UV or invisible ink tattoo that also had DNA raw data storage capabilities. I don't think were there yet, are we?
House Plants
I received many beautiful flowers from friends and loved ones after Julian's birth. I attempted to keep and care for three of the ones that were potted. One of them died shortly after from over watering. Our bonsai tree lasted for many months until it didn't, so sorry. Now I am left with Julian's orchids and those have survived extraordinarily. I've learned to water them and they survived their first dormant period. On Julian's six month angelversary, they began to bloom again and they bring a smile to my mornings. Any house plant or garden plant that you can nurture and care for can become a good daily reminder.
Photographs
NILMDTS was gracious enough to come to our hospital room and take pictures of Julian. Months later we received our pictures and I cherish each and every one of them deeply. I printed them and made a story book for my toddler to help him remember his baby brother. I also placed a picture of Julian in every room of our house. He is part of our family and how could I in good conscience place pictures of my first born all over the house but not my second? Does it matter to me if guests feel uncomfortable by our photos? Absolutely not.
Inclusion
Including Julian in my family and our daily lives is not easy, but I know that excluding him would break me and my family. I am still figuring out how to include him in our lives and maybe it means placing his urn on my nightstand, maybe its celebrating his angelversary with a cake and a tree planting, maybe this blog is how I include him in my thoughts, maybe its my iPhone letters to him or maybe its the fact that my toddler met his baby brother and knows him by name. All of these things help to keep his memory alive in our hearts and in our home.
♡ How do you remember your Angel? Do you have special holiday rituals? Maybe you want to start today by downloading my FREE printable baby loss journal.
Find this article on the Grace & Truth Link Up