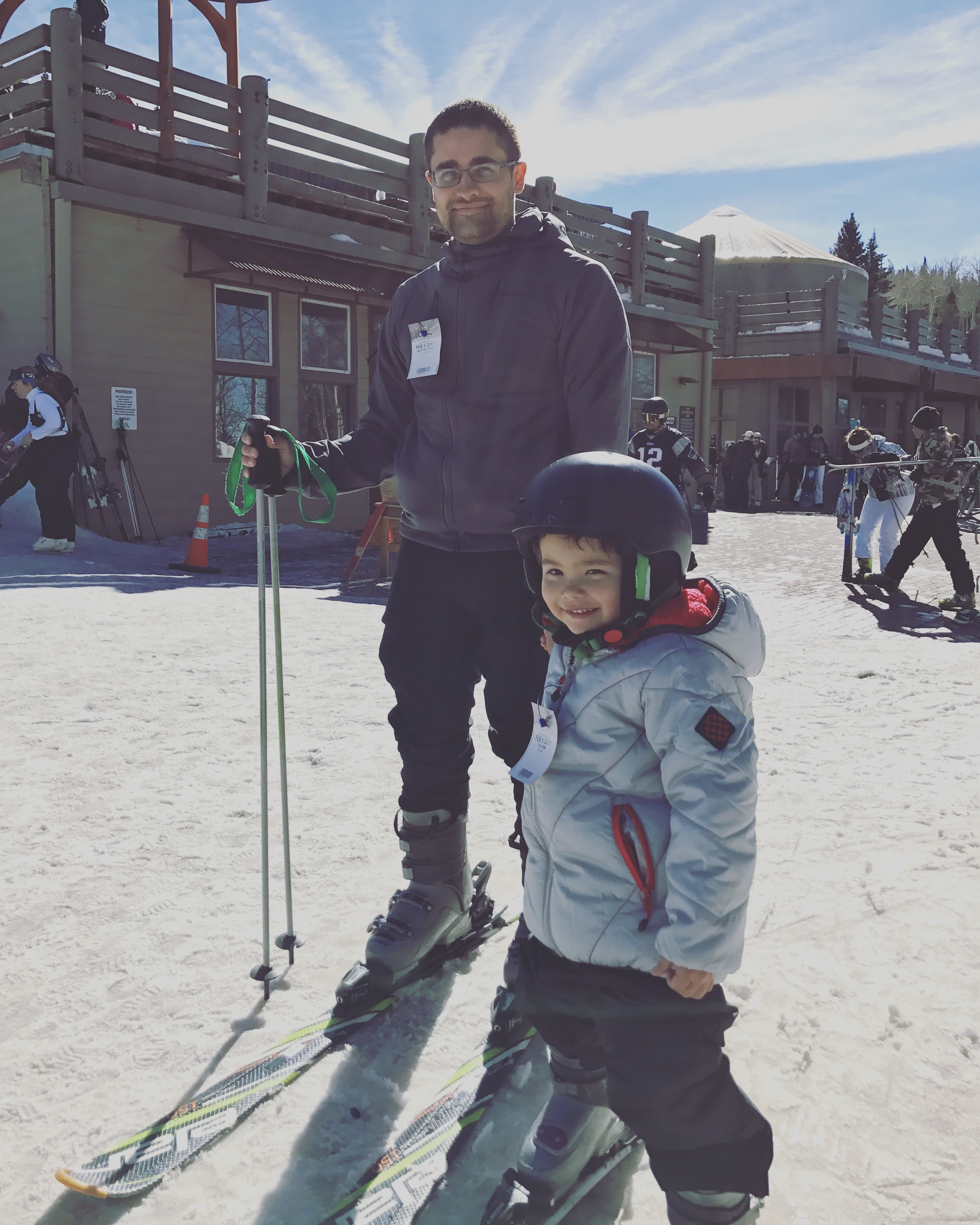 Attitude of Gratitude | February
Is it harder to be grateful when life gets busy? This month has been a very busy month for me. We've been dealing with house issues, business issues, family issues and health issues. Sheesh! When there is so much going on and I feel like I can barely catch a breath, it's hard to remember what we are thankful for. It's so easy to get swallowed up by the busy-ness of life. In the spirit of Valentine's Day, I am thankful for three special people that have my heart. Here it goes.
My Life Partner
I don't like to call him my husband for some reason. It sort of distracts from what this man means to me. He is so much more than just a husband to me and I am eternally grateful. Sometimes I may not show it too well, but deep down I know he knows how deep my love is for him. He's my mate, my soulmate, my friend who's in it with me. Not many people know, but coming from a broken home, I prayed for this man. Somewhere in the garage lies my diary where I wrote my prayer for the person I wanted to marry. It was so detailed and line by line the lord answered this prayer.
This man is a gentle and caring spirit who can turn into a lion at the most unexpected moment. He is non judgmental, open minded yet still holds a deep reservoir of underlined principles he lives by. He is a dual personality, the Gemini twins, castor & pollux, young and old, two in one. Which is a great cure to my boredom, not knowing who I'm gonna get at any given moment. He is the air to my fire and my complete astrological opposite. Yet where I lack he imparts and together we complete each other like a set of complimentary colors. His curios mentality kindles my crazy wanderlust and he is always up to any challenge I bring to the table (most of the time). He puts me in my place when I need to be and is affectionate even when I didn't know I needed it. Love you Jay!
My Little Vitor
This little guy, what can I say? He is like the calm bubbling brook so peaceful and relaxed. However we can't quickly forget how the peaceful brook also has a will of its own! It creates its own path and water rushes through those river rocks with a humbling force. This is my son. My little strong willed Aquarius baby is so full of life and dumbfounding ideas. I see so much in him of myself that the Mr. and I can't hold back the laughs. He brings so much joy and love into our home even on the days when we can't see the light. I am so thankful for the blessing that he is and all I can pray is that we can raise him up to be a man of after God's own heart. Love you V & happy birthday month!
My Sweet Julian
I don't know if I would have been able to type something out like this a year ago. It's hard to feel thankful for Julian, not because I ever doubt that I am but because of the thought of not having him here with me. I wish I could write a long piece about his personality and character but I cannot. All I know is that he was definitely an adventure loving baby like his mama & dada. We went all over Egypt, to Florida and prenatal yoga together. He loved to dance in my tummy and knew how to keep me up at night. His heart beat sounded like a galloping stallion so full of youth and vigor. His name appropriately means always youthful. He has changed my life for the better and I will never go back to the person I was before. Love you sweet J & I can't wait to get to know you in the New Earth like I promised you I would.
The following lines are the personal writings of Ellen G. White to her twin sister upon the death of her infant.
Our fondest hopes are often blighted here. Our loved ones are torn from us by death. We close their eyes and habit them for the tomb, and lay them away from our sight. But hope bears our spirits up. We are not parted forever, but shall meet the loved ones who sleep in Jesus. They shall come again from the land of the enemy. The Life-giver is coming. Myriads of holy angels escort him on his way. He bursts the bands of death, breaks the fetters of the tomb, the precious captives come forth in health and immortal beauty.
As the little infants come forth immortal from their dusty beds, they immediately wing their way to their mother's arms. They meet again never more to part. But many of the little ones have no mother there. We listen in vain for the rapturous song of triumph from the mother. The angels receive the motherless infants and conduct them to the tree of life. Jesus places the golden ring of light, the crown upon their little heads. God grant that the dear mother of "Eva" may be there, that her little wings may be folded upon the glad bosom of her mother.
E. G. W. The Youth's Instructor April 1, 1858
Attitude of Gratitude is my way of sharing what I'm currently grateful for and the things that have aided me in my own personal practice of Stoic Christianity. These two things have played a large role in my path to healing and spiritual recovery within the last year. Each month I will do my best to post the top three things that I am currently grateful for.