I have been working on something very special and I'm so happy to announce that Agel book: A Baby Loss Journal is now available on Amazon Marketplace here and Etsy here. I hope that it may bring healing and acceptance to baby loss mamas everywhere.
At the start of 2018 we donated ten journals to Sent From Heaven and they will be included in care packages for loss mamas. I am so proud and happy to be able to do this for such a caring organization that I am making it a personal goal to donate every year in honor of Sweet Julian! So please if you are interested in donations, let me know and I'll add you to the list.
About This Jounal
This journal is meant to help mothers who have experienced the loss of a baby through miscarriage, stillbirth or neonatal demise. The book contains phrases and prompts that highlight the baby's imprint on the mother's life and provides uplifting quotes from the baby loss community. It allows the mother to commemorate and honor the brief life of her baby in a meaningful way that will also help heal and inspire her grieving heart.
Included In Journal:
-12 baby loss journal prompts
-12 inspirational quotes
-12 watercolor blooms
-52 full color pages
-Author's Note
Please share with a baby loss mama you know and love!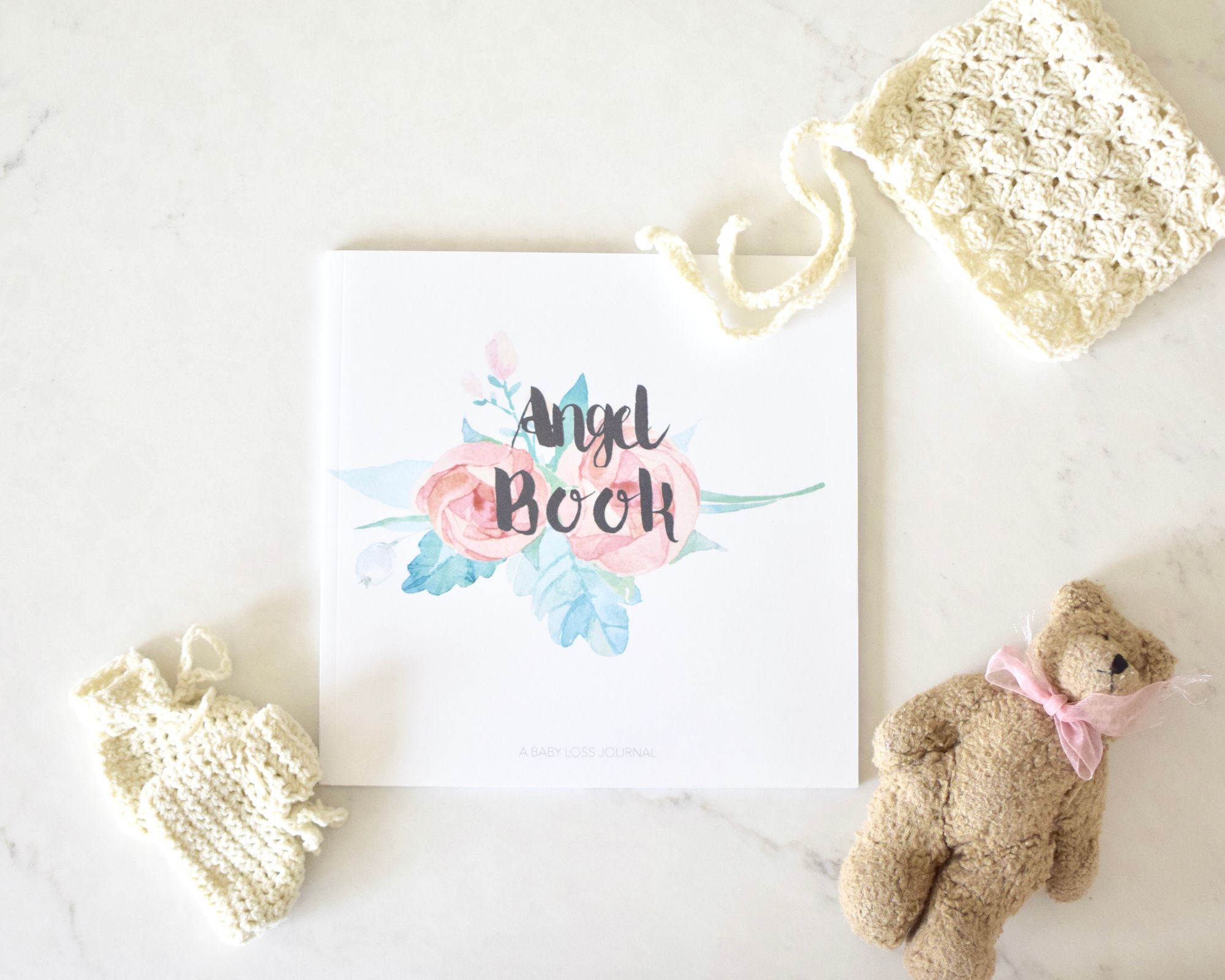 Angel Book: Baby Loss Journal
Buy Here
Do you run a bereavement program at your local hospital or run a baby loss remembrance shop? You can now purchase my Baby Loss Journal in bulk and you'll save 40-50%