I am beyond excited to finally reveal my newly published Rainbow Baby Journal! This has truly been a work from the heart. If you have been following my blog, you may have followed my journey through TTC, PTSD, High Risk Pregnancy, and finally our micropreemie Rainbow. Almost my entire pregnancy after loss was riddled with anxiety and stress that I wouldnt wish on any mama I know. However, I found strength in daily gratitute and of course the faithful promises of our heavenly father. Without his faithful and merciful love, our rainbow wouldn't be here today. I can honestly say that without daily encouragement through God's word, I would have been completely discouraged from the very beginning of our high risk pregnancy after loss. And I most certainly would have fallen deep into my PTSD after our rainbow's uncertain delivery at 25 weeks gestation and severe prematurity.
Man shall not live by bread alone, but man lives by every word that proceeds from the mouth of the Lord. (Deut 8:3)
My only wish is that this journal may aid another mama through the toughest days of pregnancy after loss and arm her with faithul encouragemet from above.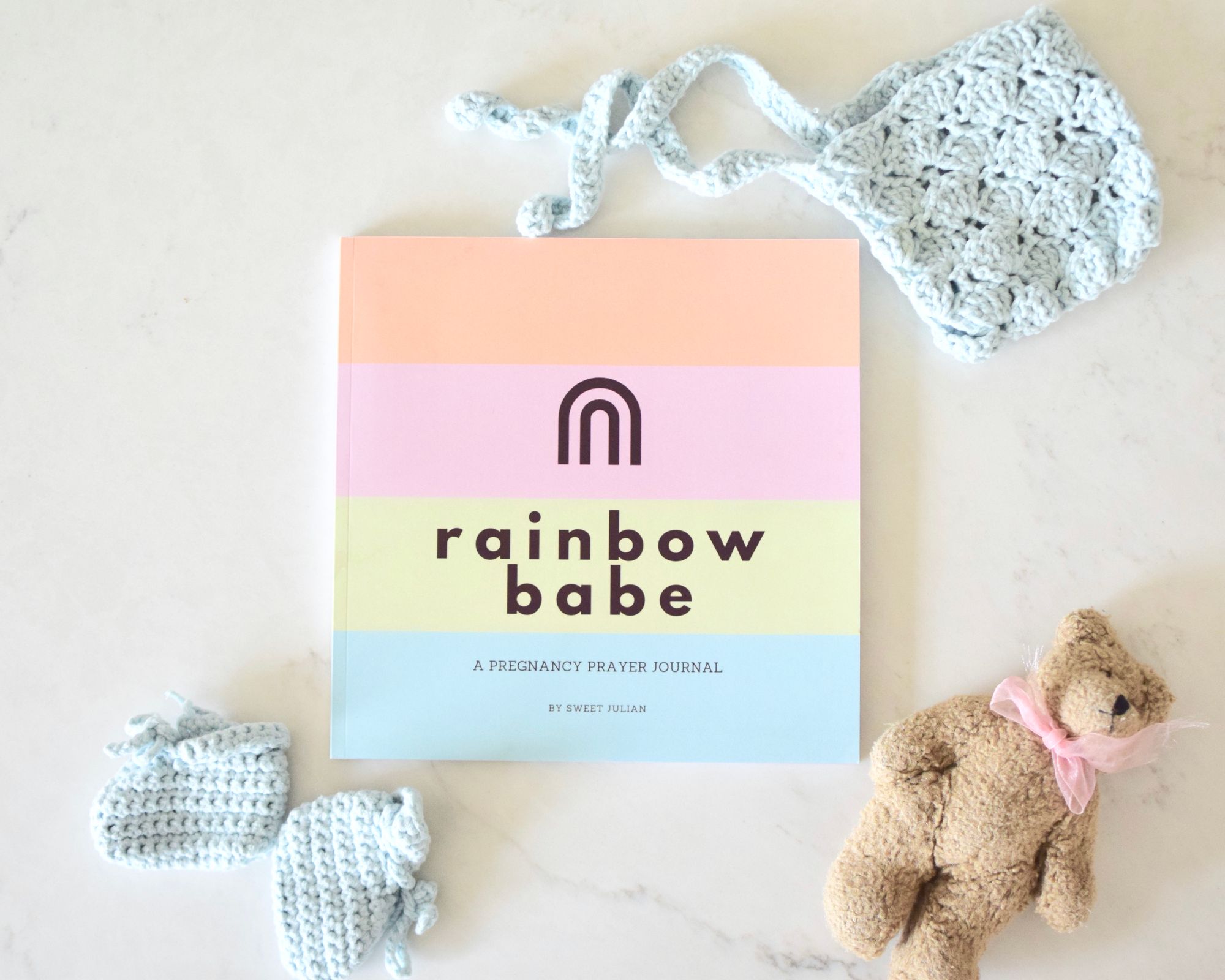 Rainbow Babe: A Pregnancy Prayer Journal
Buy Here
Rainbow Babe is a pregnancy prayer journal for mothers who are pregnant with their rainbow. A Rainbow baby is a baby born subsequent to a miscarriage, stillbirth, or neonatal demise. The book allows mothers to track their rainbow pregnancy week by week with uplifting scripture, expressions of gratitude and space to journal prayers over their baby. The book is a religious tool to encourage mothers through their pregnancy after loss journey.
This journal includes:
9 monthly bible verses of encouragement
weekly space for gratitude & praises
weekly space for prayers
blank pages for additional thoughts, memories or photos
Thank you helping bring awareness to baby loss and rainbow babies with your purchase 🌈