Our first stop on our Grand Tour road trip was Éze. I absolutely had no idea this place even existed until our travel buddy recommended we stay just outside of Nice in this tucked away little town on the French Riviera. Here is a quick guide to the secluded and enchanting city of Éze.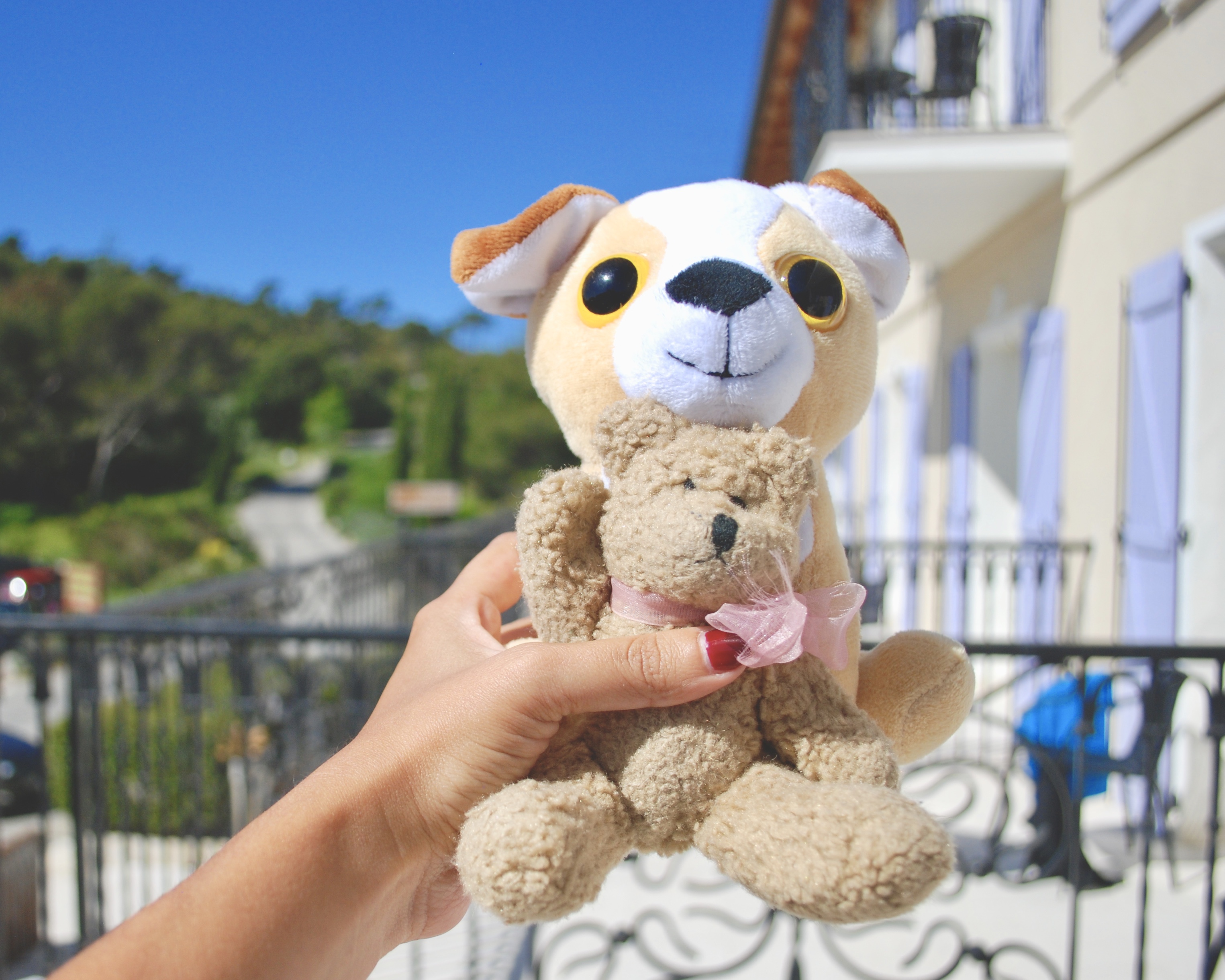 Stay
We couldn't find a whole lot of hotel selections to choose from in Éze. However, we went with one of my favorite and most memorable selections of the whole tour. After snaking up a road through the mountains of Nice, we arrived at Éze Hermitage for our first few nights stay. This place was, shall we say, tre bien and absolutely magical. Our hosts were so friendly and attentive. They made us feel so welcomed and answered all our tourist questions with a thick and lovely french accent. The place was also adjacent to a jardin natural or basically a natural preserve with hiking trails. We absolutley had to try the trails first thing and stretched out our legs after a long flight. Breakfast al fresco, balcony views and French provence atmosphere is everything you'll get from this sweet little villa hotel.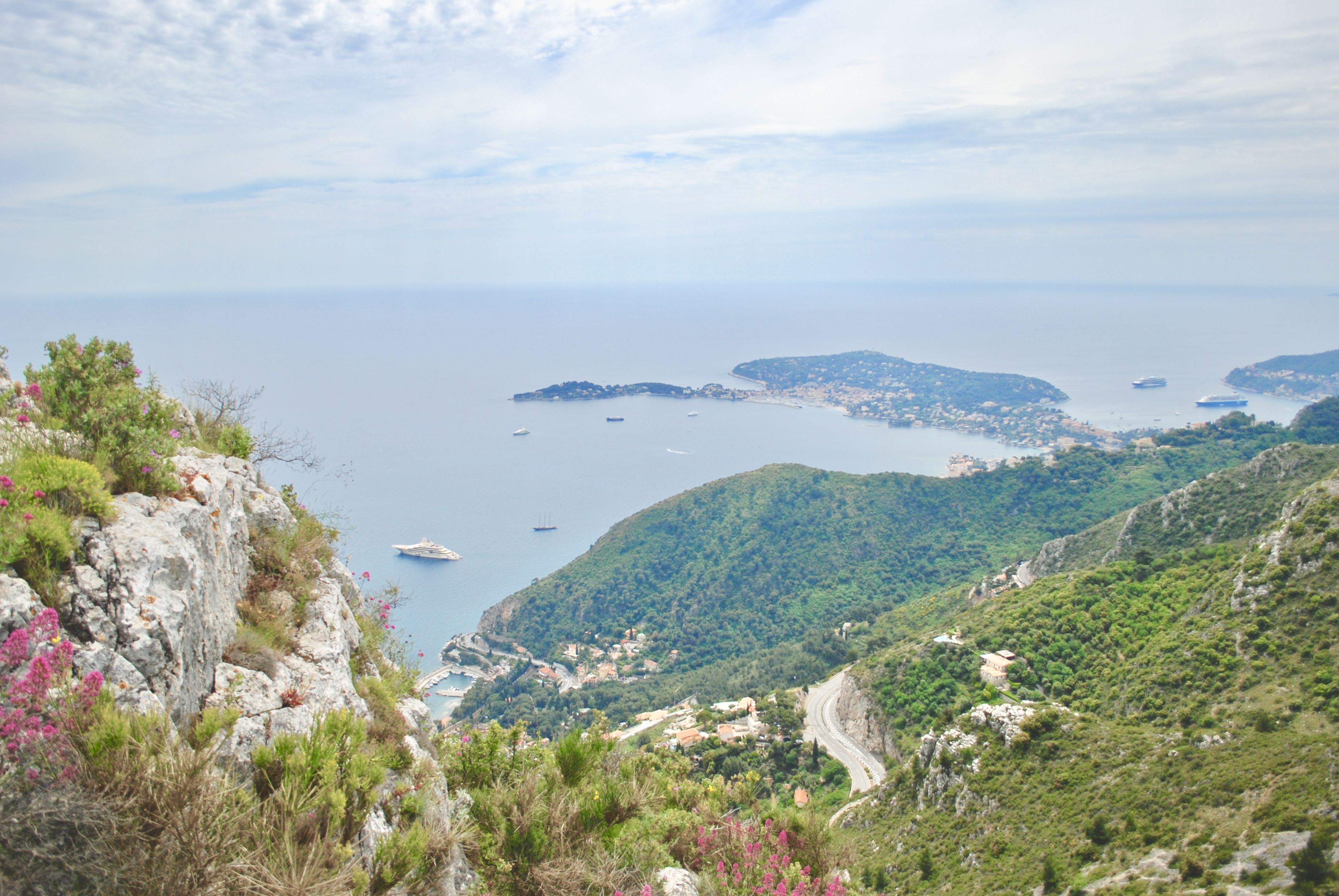 Hike Mont Bastide
Ok so this is where we got lost in translation. Our very nice hotel man lead us to believe we could take a 'light footpath' on our way to Éze village the next day. Unfortunately this 'light footpath' turned out to be a steep two hour hike around Mont Bastide! Sure we enjoyed the views and got some amazing photo opportunities, but were embarrassingly underdressed for the occasion. Some good hiking shoes, sun hats and walking sticks sure would have helped. Thanks a lot French hotel dude! Whom we never did see again BTW.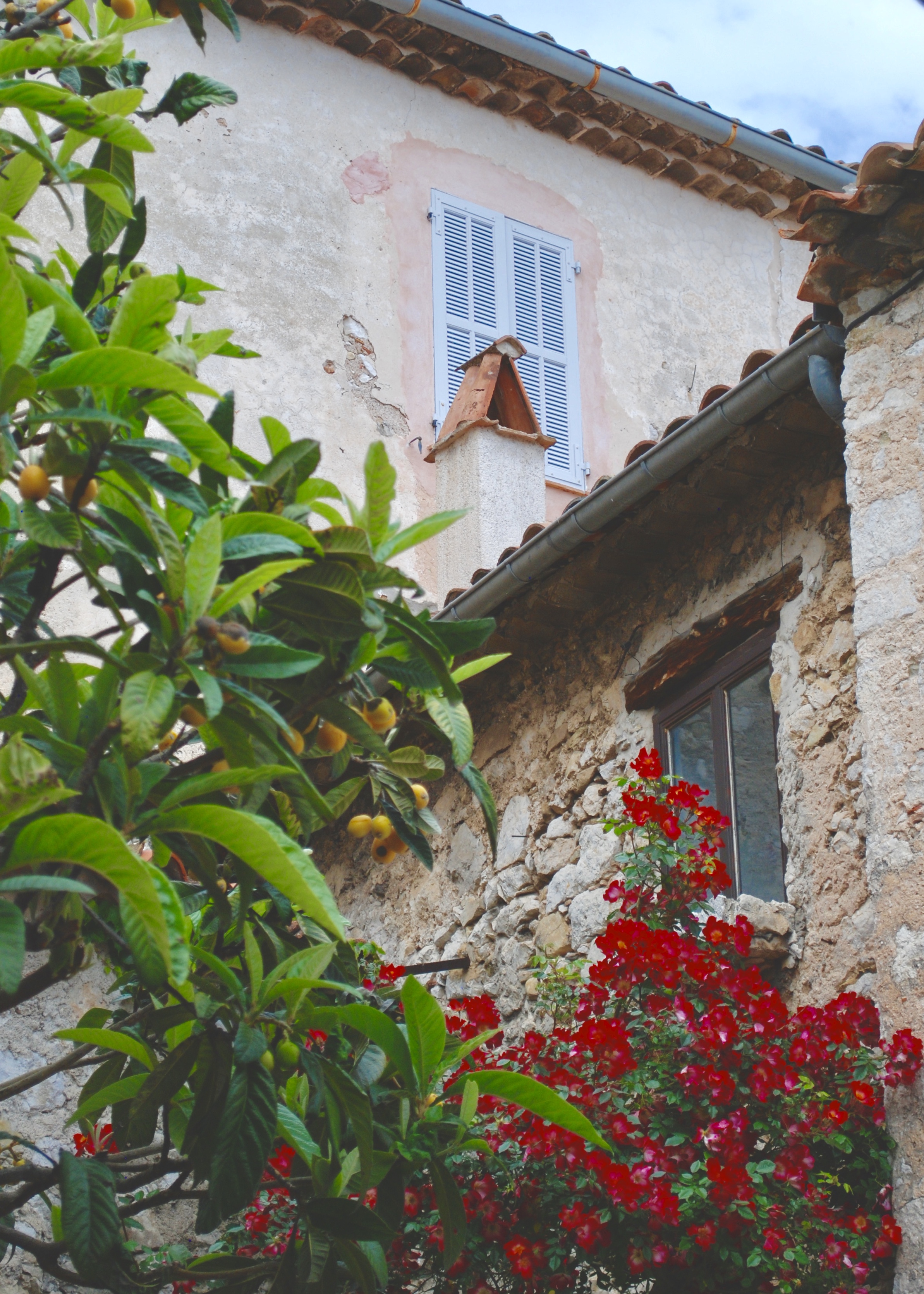 Éze Village
After our knees and feet were toast, we still had to hike up the 12th century village of Eze! Of course the entire city was built on a steep hill with a tower at the very top. Only another 20,000 steps to go, but it was so worth it. This little town was full of French charm and small art shops all throughout the medieval city. Just before reaching the top, we took a much needed pizza & coffee break at this cute little cafe. Weirdly, the French pizza was by far the best we had on the trip. When we finally reached the top, we paid a little extra to get into the Jardin Exotique. It's a cactus & succulent botanical garden with beautiful views of Éze sur mer. Theres also a Catholic church and clock tower that was built over an ancient pagan temple to the Egyptian goddess Isis.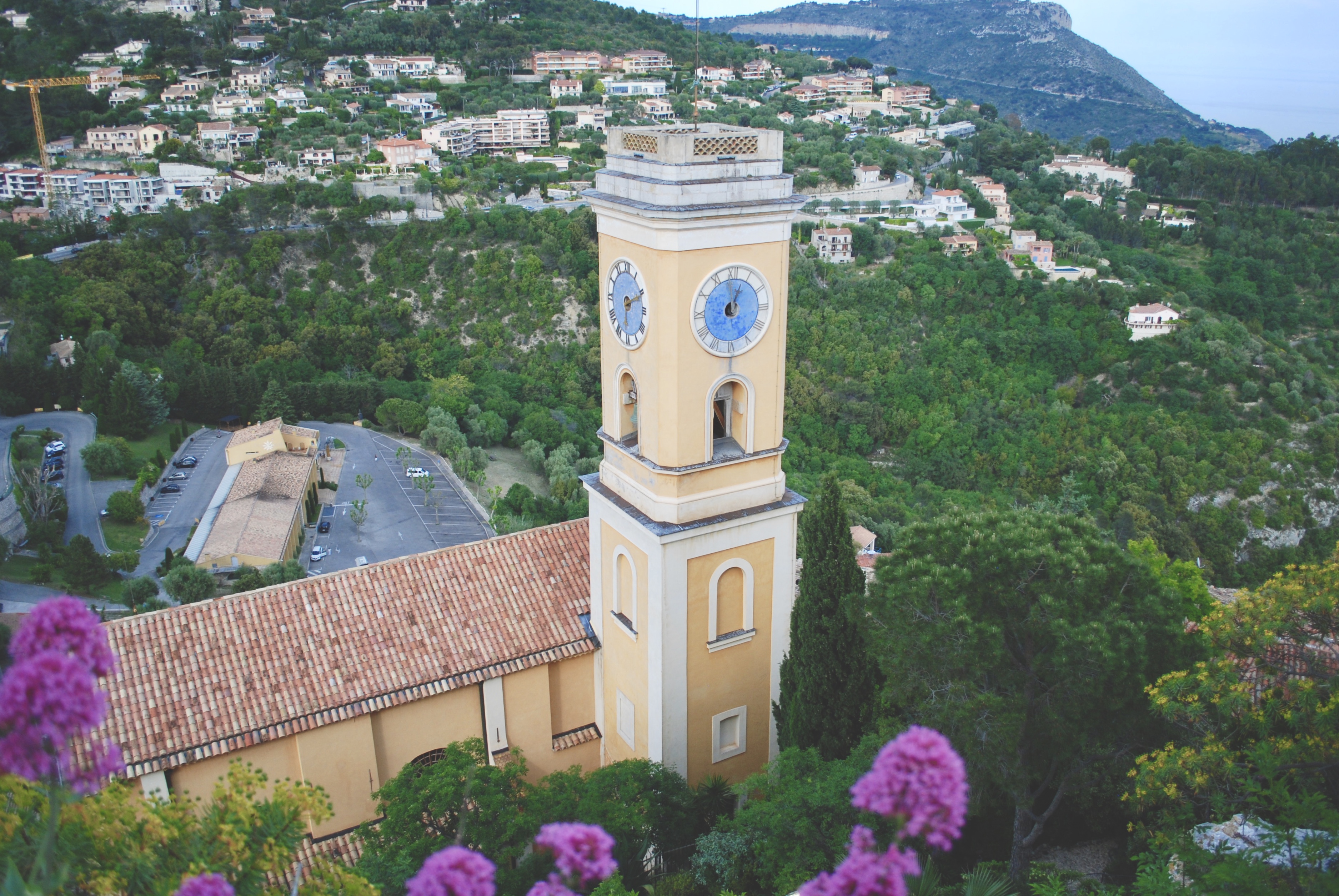 Fragonard
Our last morning in Éze we took a short tour of the Fragonard perfumery before heading to Monaco. I'm not exactly a perfume kinda girl. Usually perfumes give me a headache but surprisingly the scents at Fragonard were refreshingly pleasing. We got to see how they make perfume and how they derive their flower scents. We also took advantage of the gift shop and bought gifts for all the ladies in our family back home. Don't worry guys, plenty of gifts for you too! Our guy friend walked out with a bag of Papa Cherie cologne.
Did you know Éze was a favorite spot of Walt Disney's? It's truly a magical place to be.