Ever scrolled through those amazing travel pics and wondered how in the world you can get to Cinque Terre? If you don't have a super talented travel mapping buddy like we did (heart you Steph!), here's your cheat sheet.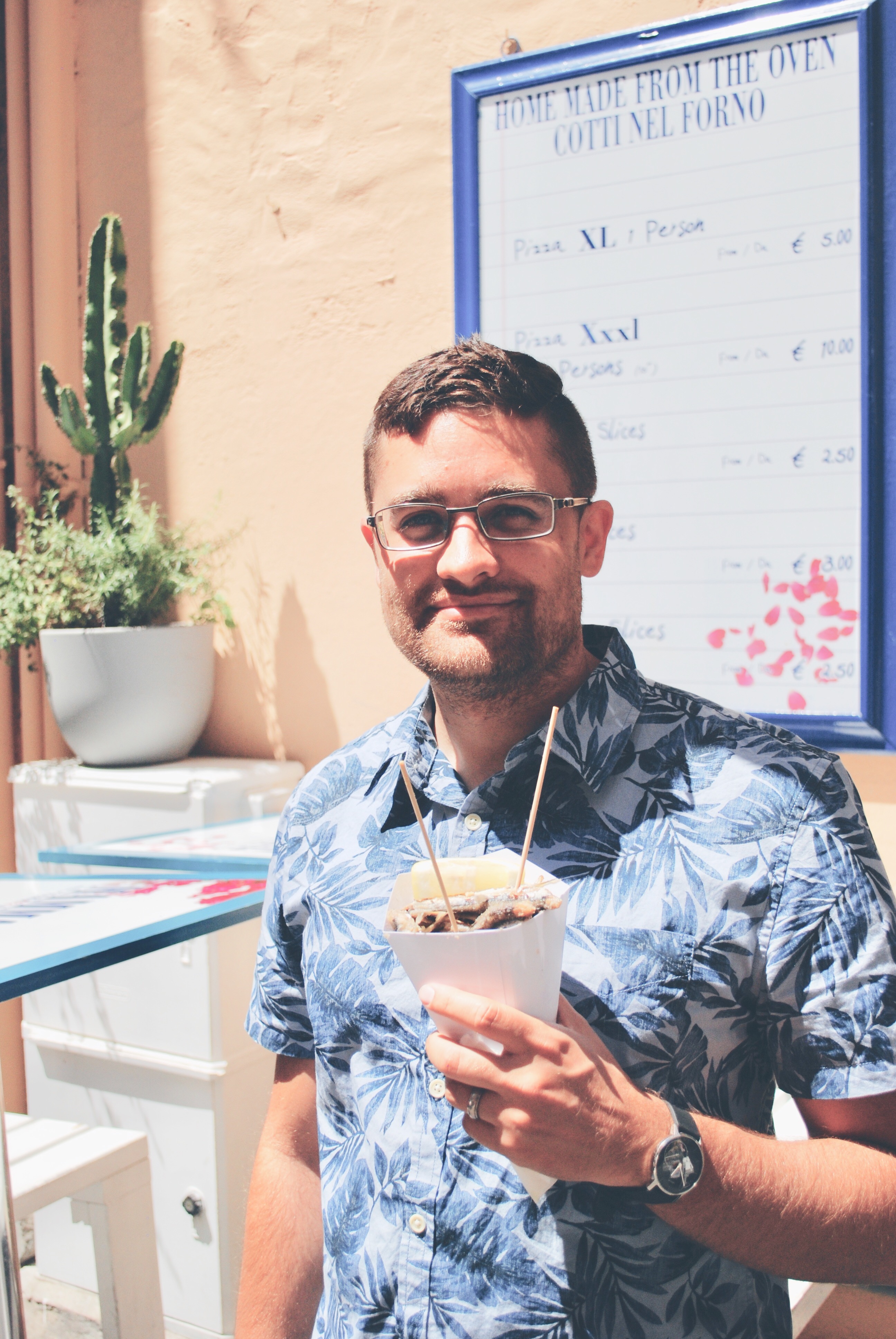 Getting There
Cinque Terre means "five lands" in Italiano. True to its name, this coastal gem is made up of five little coves nestled in Northern Italy. A few years ago, this place was one of Italy's best kept secrets. Fast forward to 2017 and now the area is heavily populated by tourists but you still get that small town feel which I adore. So how did those tourist get there exactly? Most people there came from La Spezia via train. A large group of others arrived via cruise ship. As for us, we drove from Monaco through Genoa, La Spezia and took a windy mountainous road to Riomaggiore. This windy road is often inches away from the cliffs and it was very hard to see oncoming traffic on the twisty curves. Definitely not a recommended route after sundown and not for the anxious type of tourist at all. Was it worth it? Absolutely and we arrived at peak sunset hour!
Eats + Sips
Do you love a latte? This is definitely the place to be then. Our Flip Key hosts were a super cute elderly couple who were nice enough to list a few recommended cafes and dining spots for us. Evenso, there was no lack of delicious places to eat. Every morning we enjoyed capucinnis at the abundant little cafes in either Riomaggiore, Corniglia or Vernazza. For dinner, we tried a couple different places in Riomaggiore but the most memorable food of the trip was Manarola's Trattoria Dal Billy. (My mouth is watering just thinking about this place...mmm.) If you do decide to dine at Dal Billy's you better be ready for a steep trek up several flights of steps. The entire town is built on a steep mountain and you'll be out of breath by the time you get to the dining spot. You won't regret it! Dal Billy's has the best lemon olive oil marinated sardines you'll ever have. I promise. I don't even like sardines but those were just insanely delicious and the best appetizer I've ever had. Our friend ordered a swordfish fettuccine with truffle sauce which became our foodie choice for the entire trip. Seriously, if I ever go back to Cinque Terre it will be specifically for the food!
Photo Hot Spots
As you can imagine, this place was a photography magnet. There is a beautiful scene to take in every which way you look at Cinque Terre. Whether you're walking the streets, hiking up flights of steps or gazing out to sea there isn't a single view that isn't worth framing. This is definitely a place where you're gonna wish your DSLR battery didn't go out (it happened to me in Monterosso!). If I had to list the best photo spots it would we Riomagiore's coast at sunset, Monterosso's coastline from the castle ruins, and Vernazza's street buildings.