Two Mays ago, I had one of the best Mother's Day gifts I could've dreamt of. Sweet Julian was only a couple of weeks in utero and we were blessed with a much awaited trip to Egypt together. Hubby and I landed in Cairo,then began our adventure down to the southernmost part of the country via train. From Aswan we took a felucca sail boat on our voyage north to Luxor.
I was completely unprepared for this gem of a trip!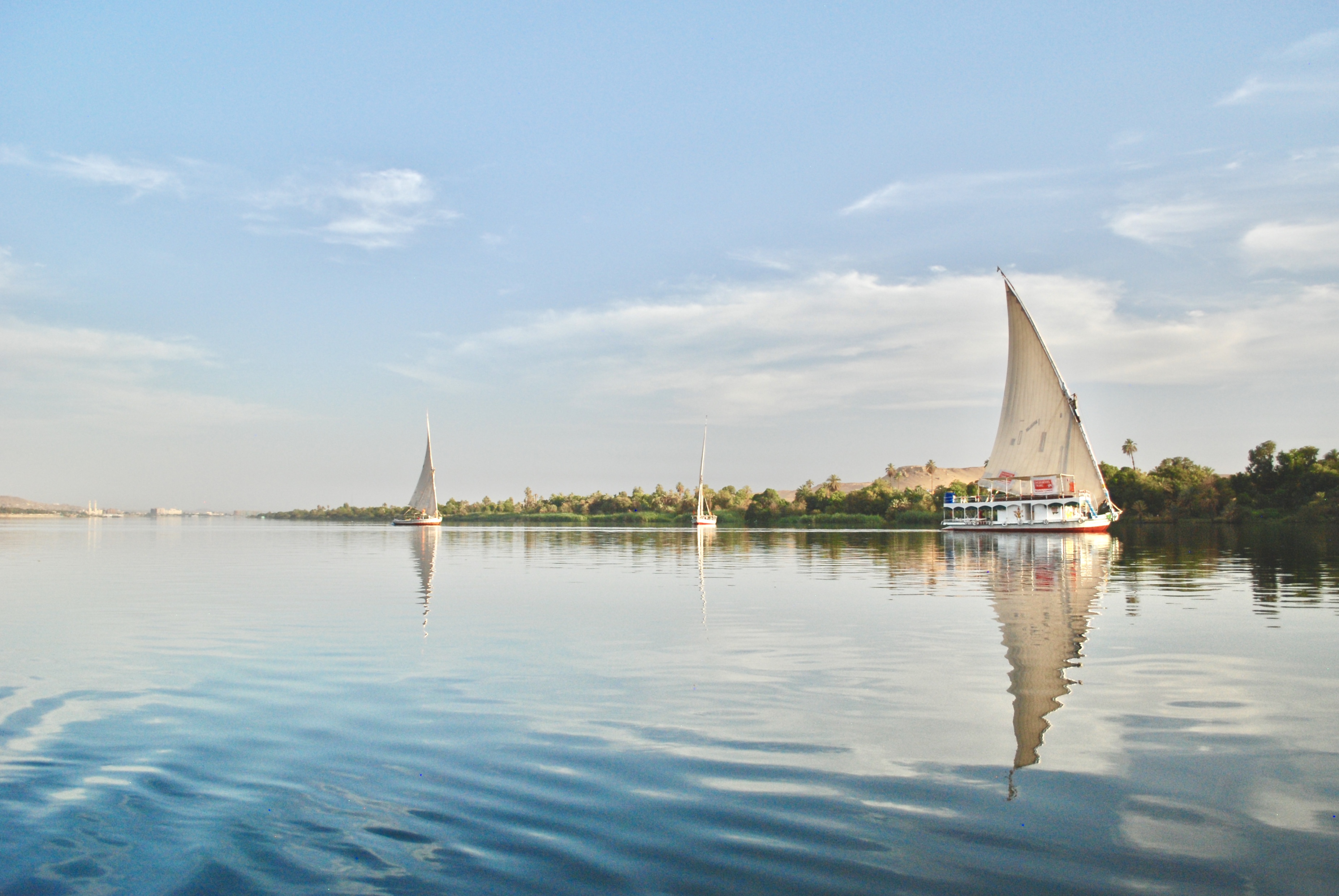 Know Before You Go
I thought I knew what a felucca was before my trip. I even researched it before we went. Then there was also our tourist company itinerary which explained what this would entail. Somehow it really just didn't sink in. Or maybe I was too excited to care much. Well let me outline it for you.
A Felucca is an Egyptian sail boat
It is very bare necessities and has no loo or any other type of facilities
There probably won't be much shade onboard
It's HOT
It's a boat and it rocks so be ready for seasickness
It can hold around a dozen passengers
It's not a yacht! Or anything remotely like it.
Bring Bug Spray
Just about every smart person on the boat brought bug spray. But not all bug sprays are created equal! Or maybe the mosquitos on the Nile are immune to deet. Not sure. Since I was pregnant and all, I happened to bring a deet free bug spray along. I love this stuff and it smells like peppermint. It just so happened that after the first night, everyone was covered in bites except for us. The next night everyone borrowed our deet free Badger Organic Bug Spray (affiliate). Also I'd like to point out that these are no ordinary mosquitos. Our felucca crew brought a net along which covered our entire sleeping area at night. Evenso, these smart little vicious creatures were not deterred.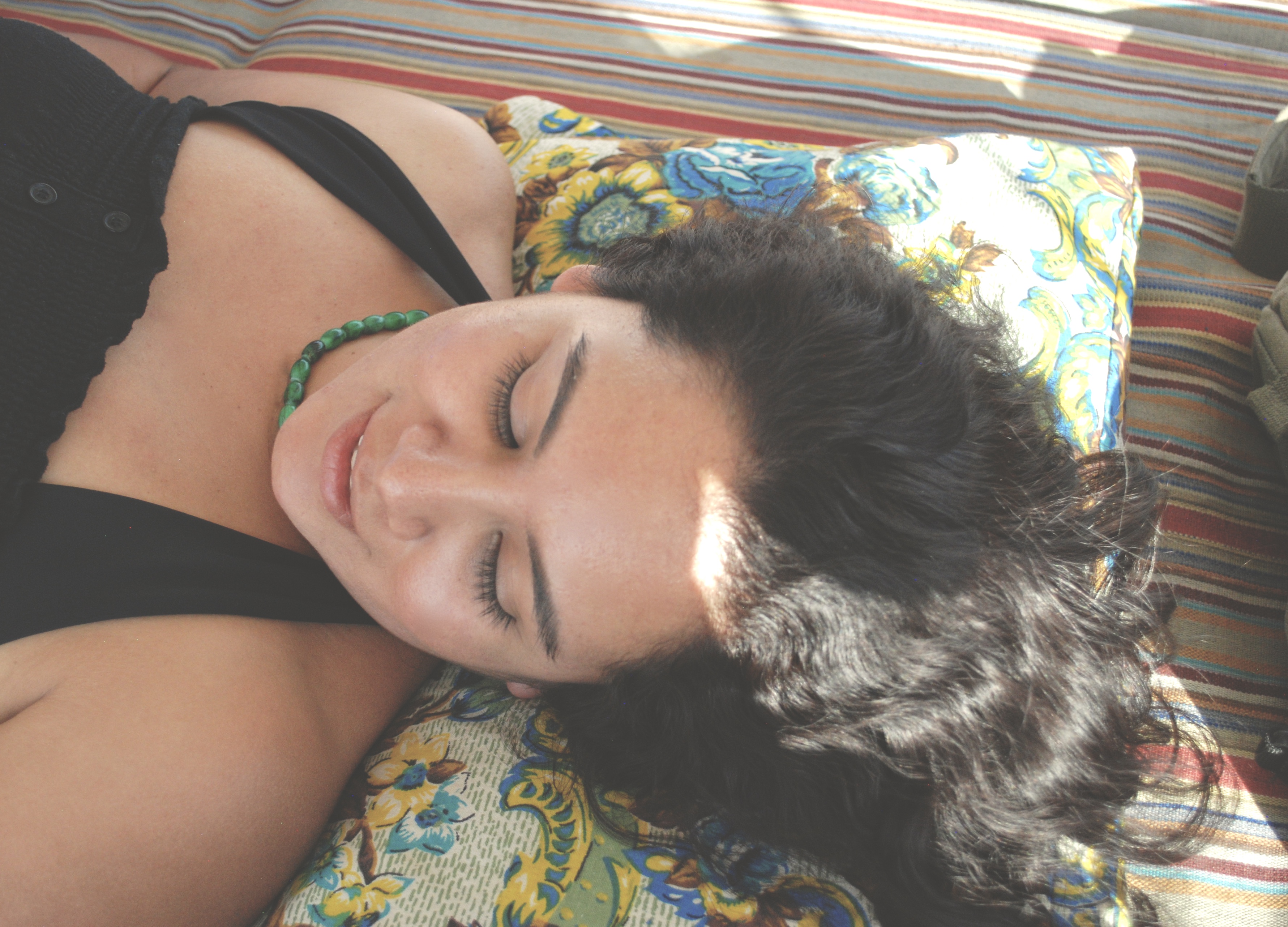 There Will Be Tears
Like myself, many of our fellow travel mates were not prepared for the hardships ahead. I do not say this lightly. LOL. Before we even untethered our felucca, two couples were already crying and wanted off the boat. Honestly I was also crying a little inside. Ask hubby how many times I was about ready to give up and swim to shore. One couple decided to opt out of the Felucca adventure last minute and instead took a Nile cruise to Luxor.
I'm almost certain that all of us fantasized about the Nile cruise at least a dozen times while on our humble little felucca.
It was painfully hot and sweaty especially when the boat wasn't moving at all. When the boat was moving, there was a nice breeze but also nauseating seasickness. Because of space and shade restrictions, we were really unable to do much more than sit or lay about while the boat was in motion. Did I mention there were no bathrooms or showers? We had to wait for the 'facilities boat' to use the restroom and it was only available while on shore. I don't think any of the ladies on our felucca were brave enough to use the showers. If we were lucky to get sleep through the mosquito bites at night(luckily I didn't suffer many bites), every morning at exactly sunrise we were blasted by the crew's and nearby minaret's morning prayer call. Lovely.
Trust me I have the utmost respect for all world religions, but I also really really like my sleep and I'm so not a morning person at all.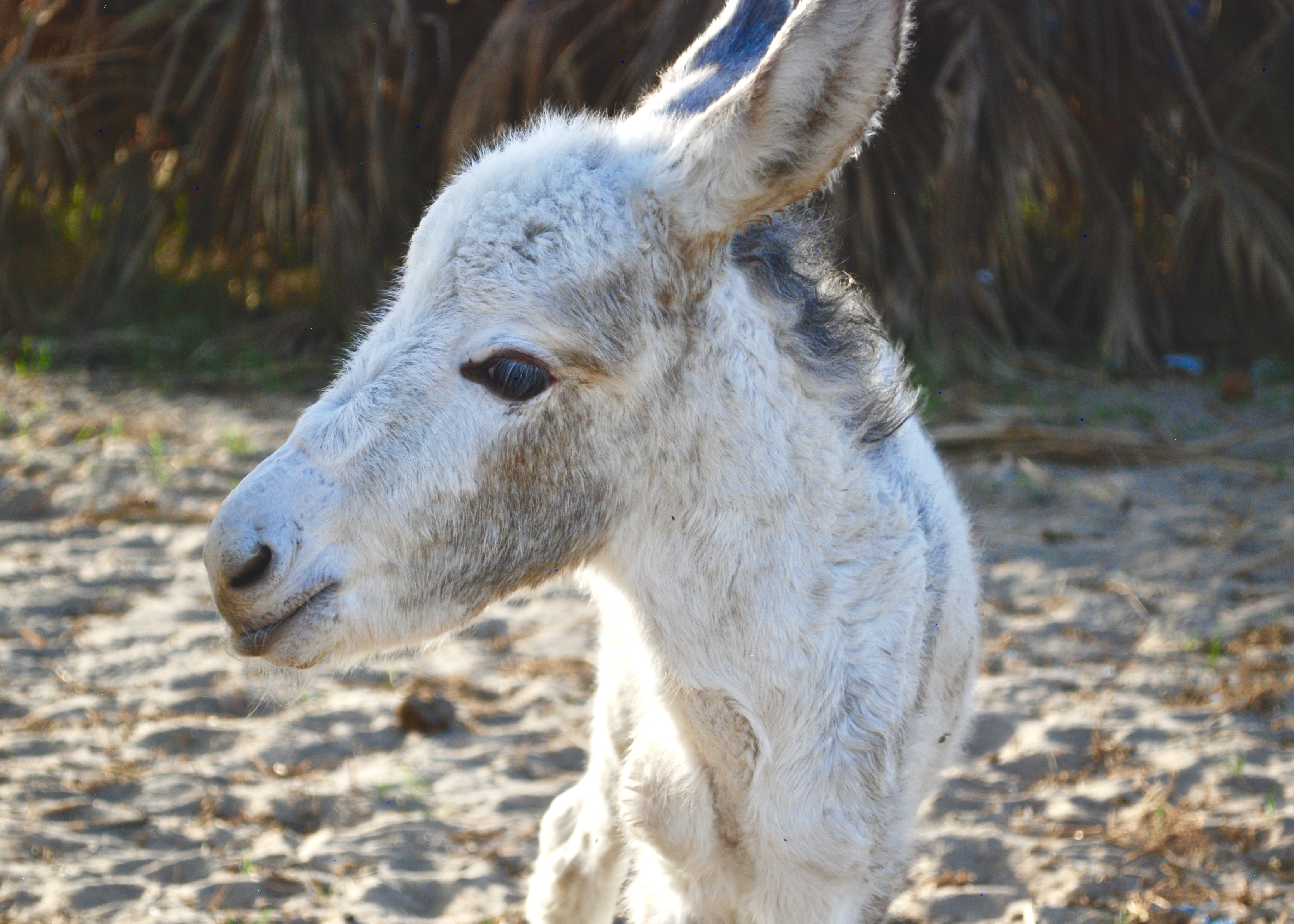 Feasting & Drinking
Our crew was amazing and so so nice. They didn't speak Arabic or English. They were Nubian and only spoke the Nubian language. They were awesome cooks and made us the most delicious meals three times a day! This was a little much considering our unavailable facilities and lack of exercise while on board. But the Nubian food was definitely one of the highlights of our felucca adventure.
For breakfast they would serve goat cheese, honey, jelly and pitas with hot tea or coffee.
I was completely amazed at the Nubian's apparent preference for hot tea at all hours of the day, despite the overwhelming heat. For lunch and dinner they would serve citrus, cucumbers, beans, other vegetarian dishes and of course pita. It was absolutely delicious! Remember alcohol is haram so you won't see it on board, but there was plenty of hashish smoking. Another thing the Nubians seemed to enjoy three times a day.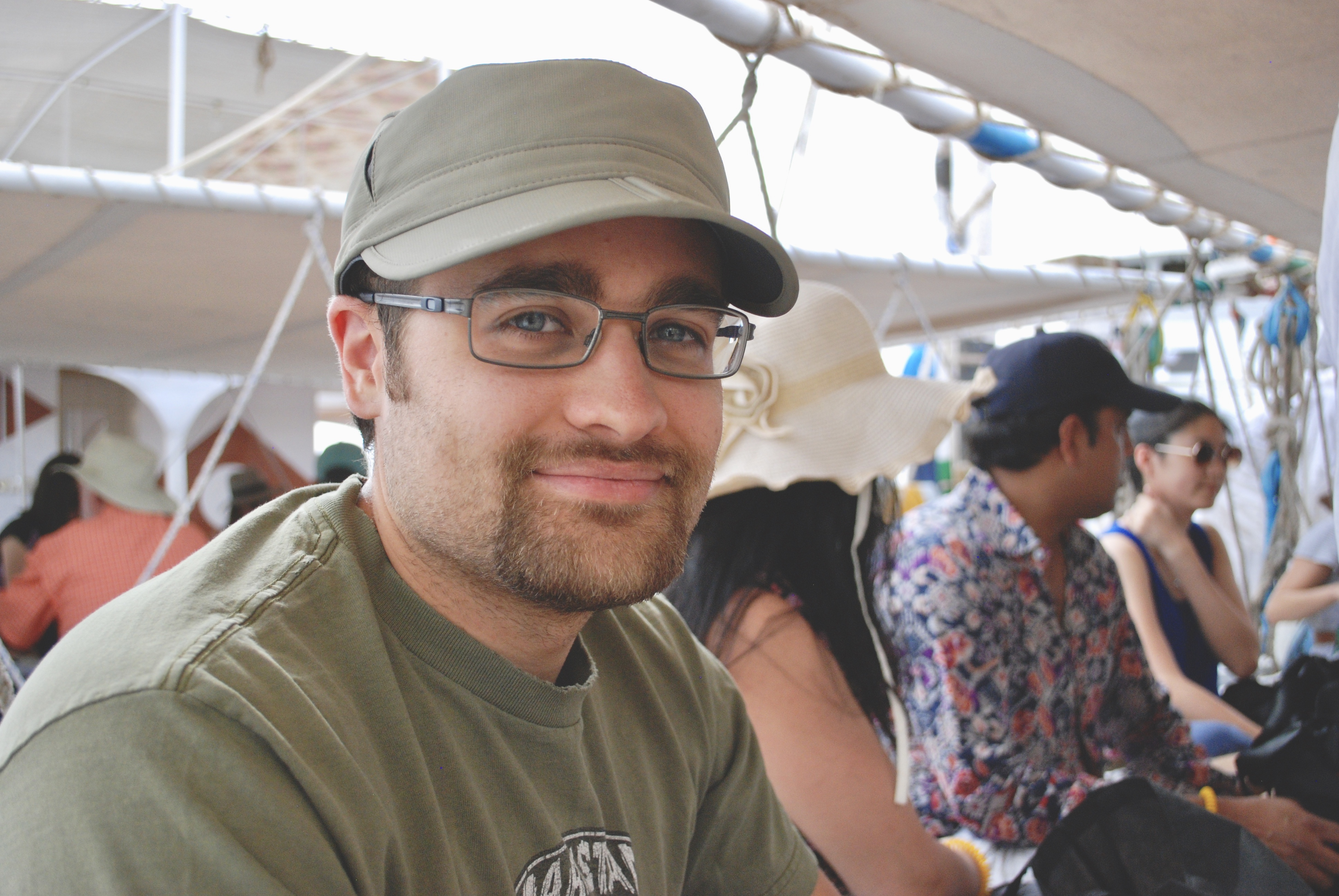 No Regrets
Beyond the humble facilities and uncomfortableness, this adventure is one I will never forget. The sunsets were magical seen from a top the dunes of the Nile. The moonlight against the peaceful river water and the sound of the water buffalo in the evenings were at a whole new level. We all took a cold dip in the Nile on a safe running water bank which was, oh so refreshing! The baby donkey in the pictures was all the things and made our last night on the water all worth it 😛. All these moments will stay with me forever.
The braying donkeys, the humble scenes of Egyptian farm life, and the green river banks could've easily been vignettes taken from ancient Egyptian life thousands of years ago.
On our second night on the Nile, the Nubian crew made a bonfire and shared a night of dancing, drums and songs with us. We had no idea what each other were saying, we all had fun anyway. Back on the boat we bonded with our guide over supernatural stories, religion, history and random conversation. These were nights to remember. Even our cruise Nile friends expressed regret on not sharing the felucca adventure with us.
Do you think you would ever take a felucca adventure down the Nile?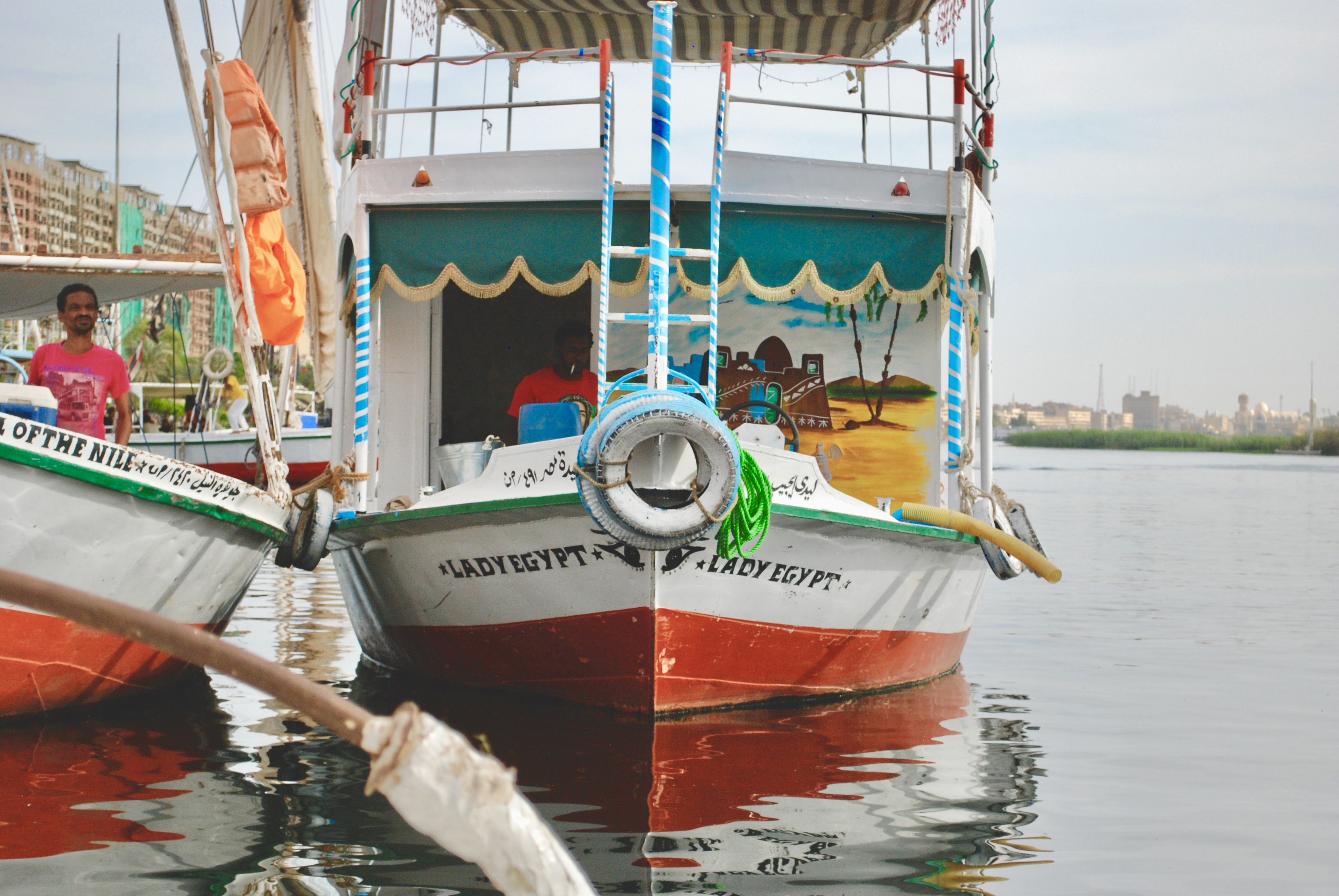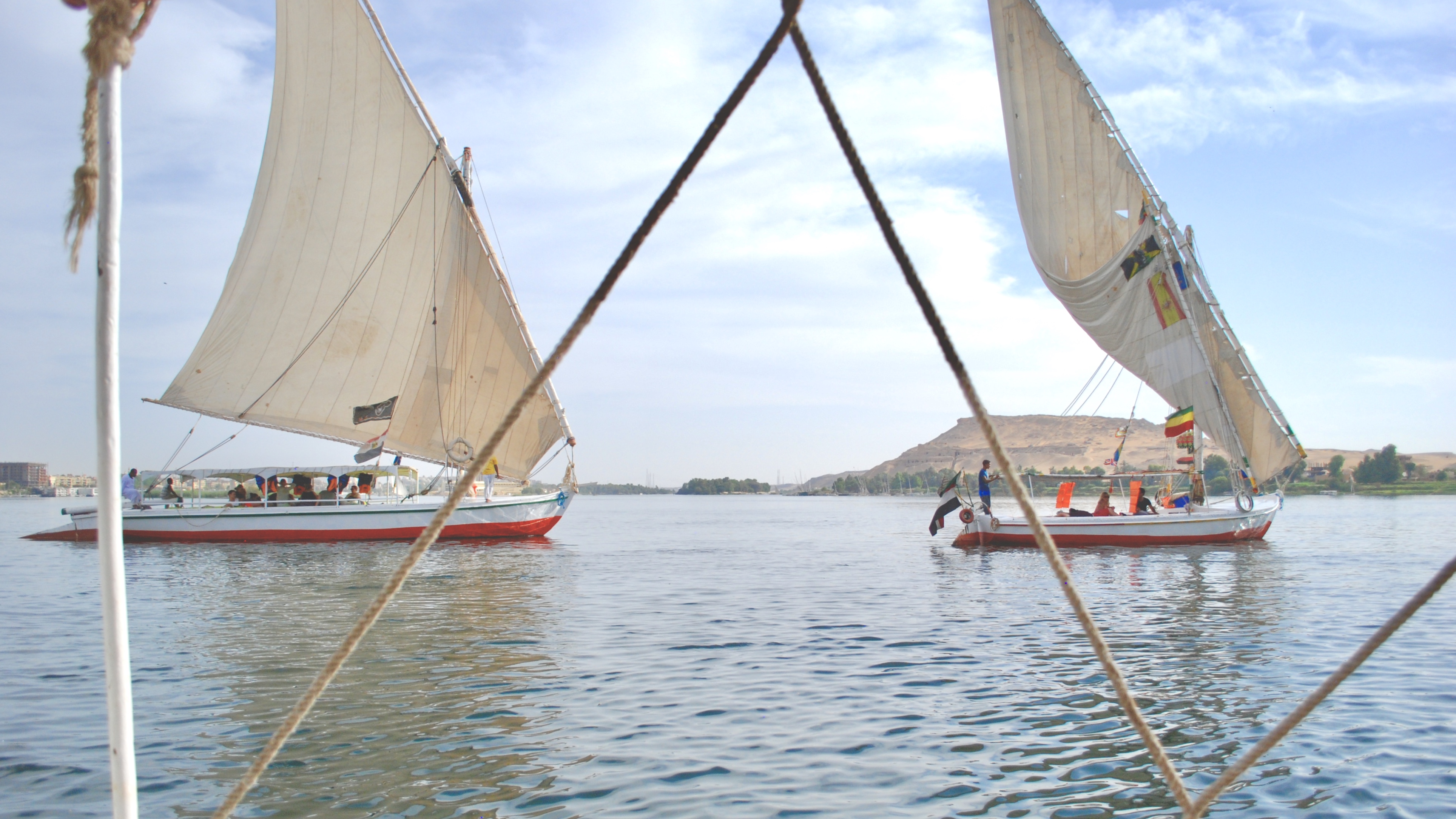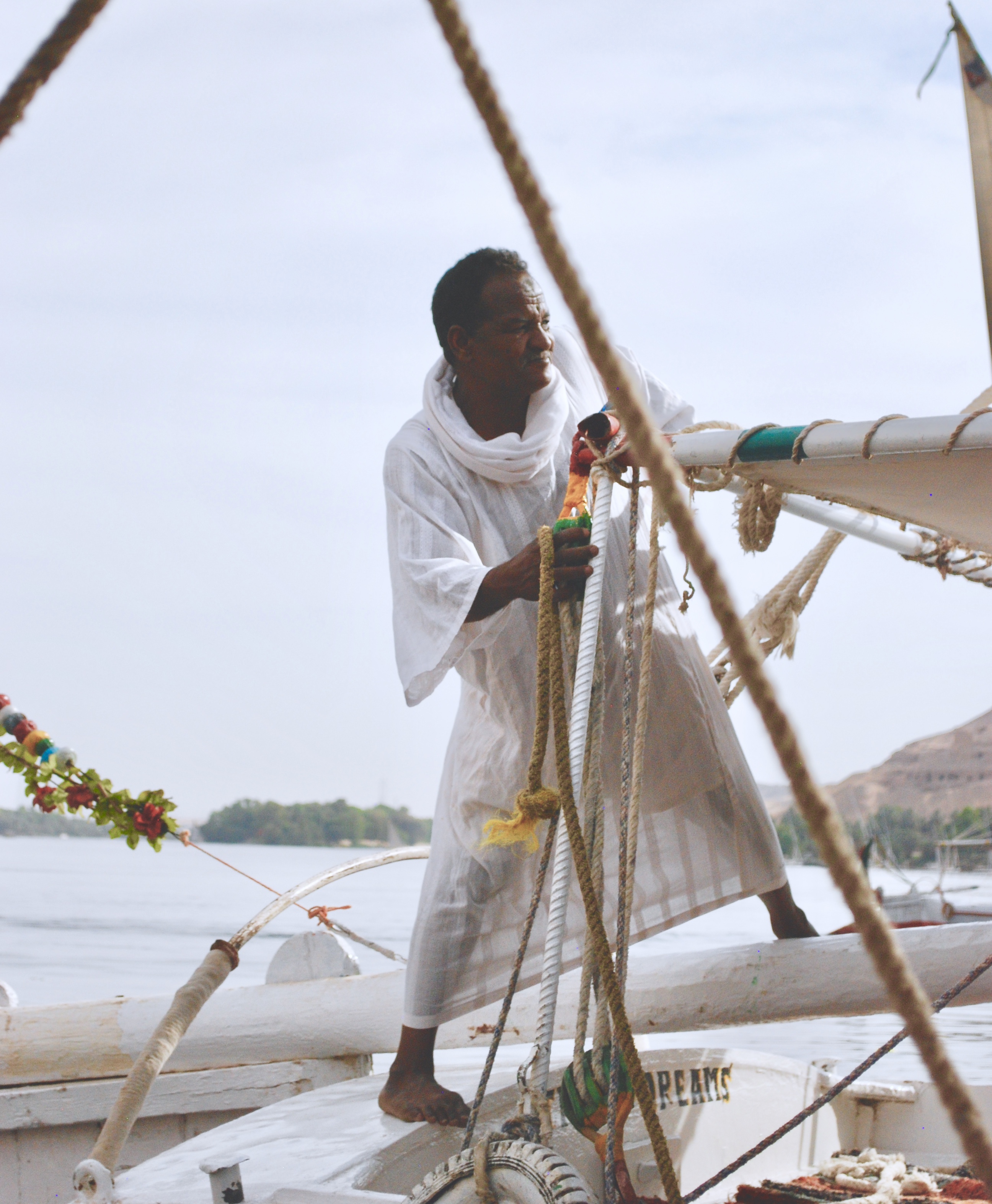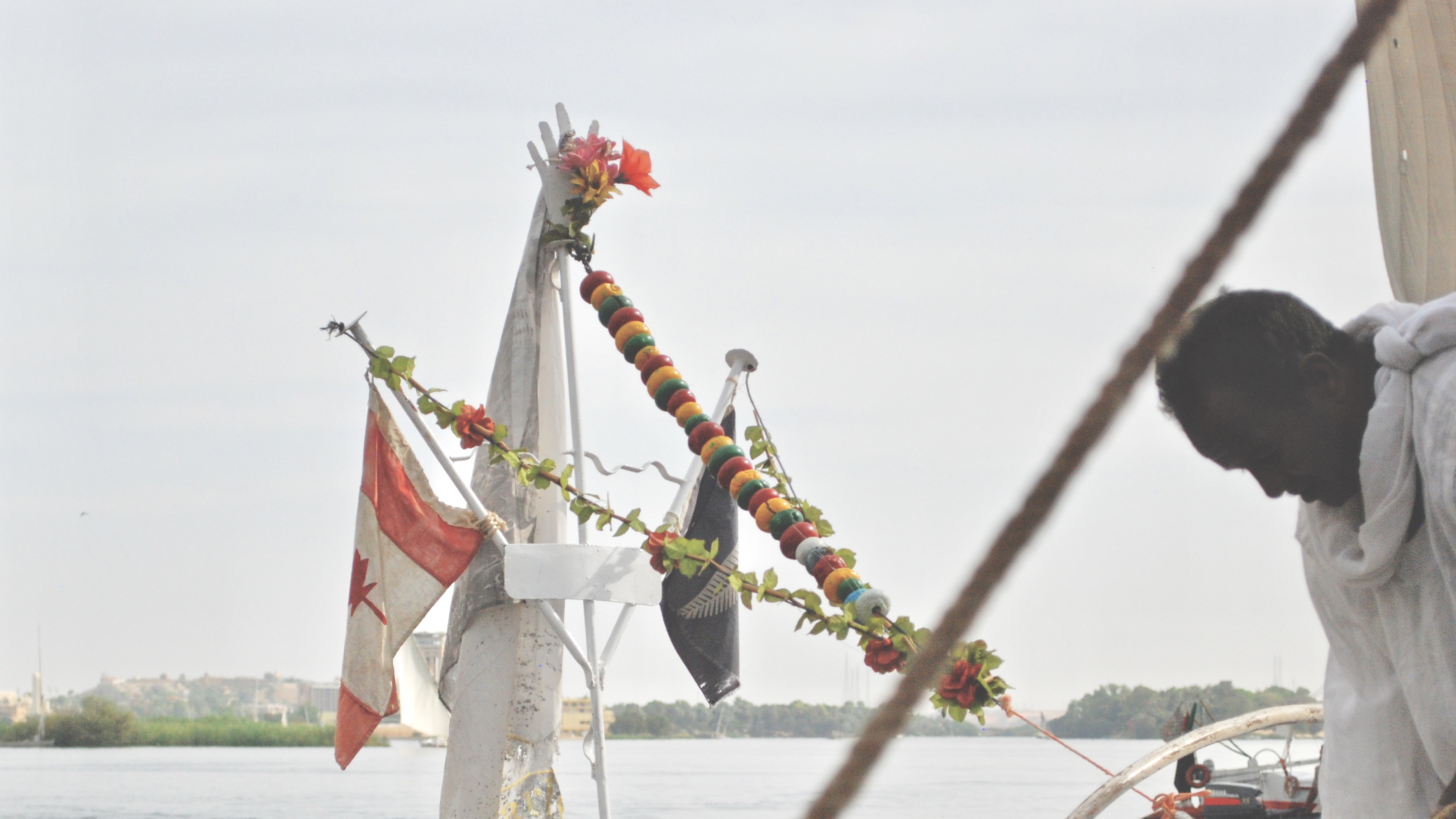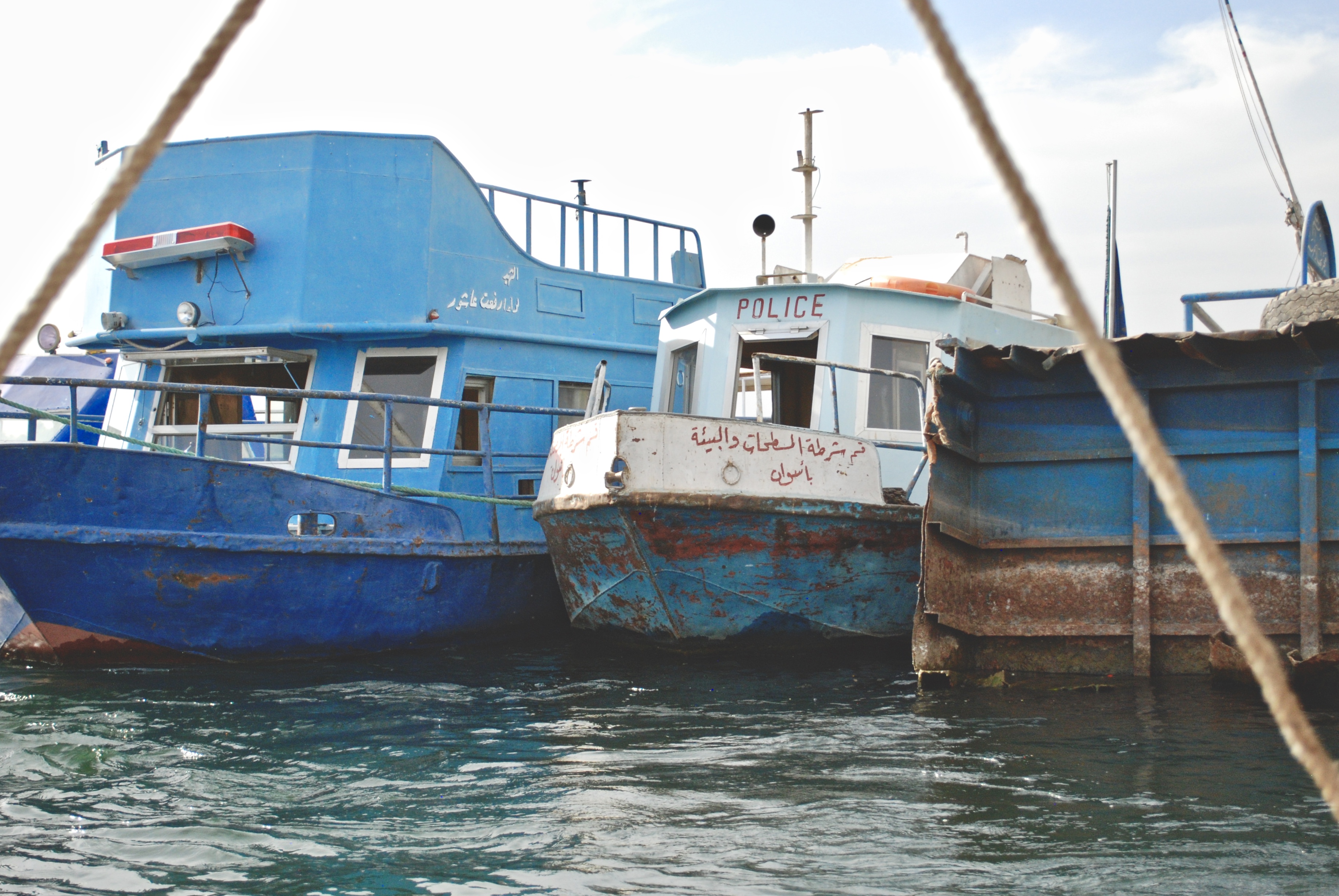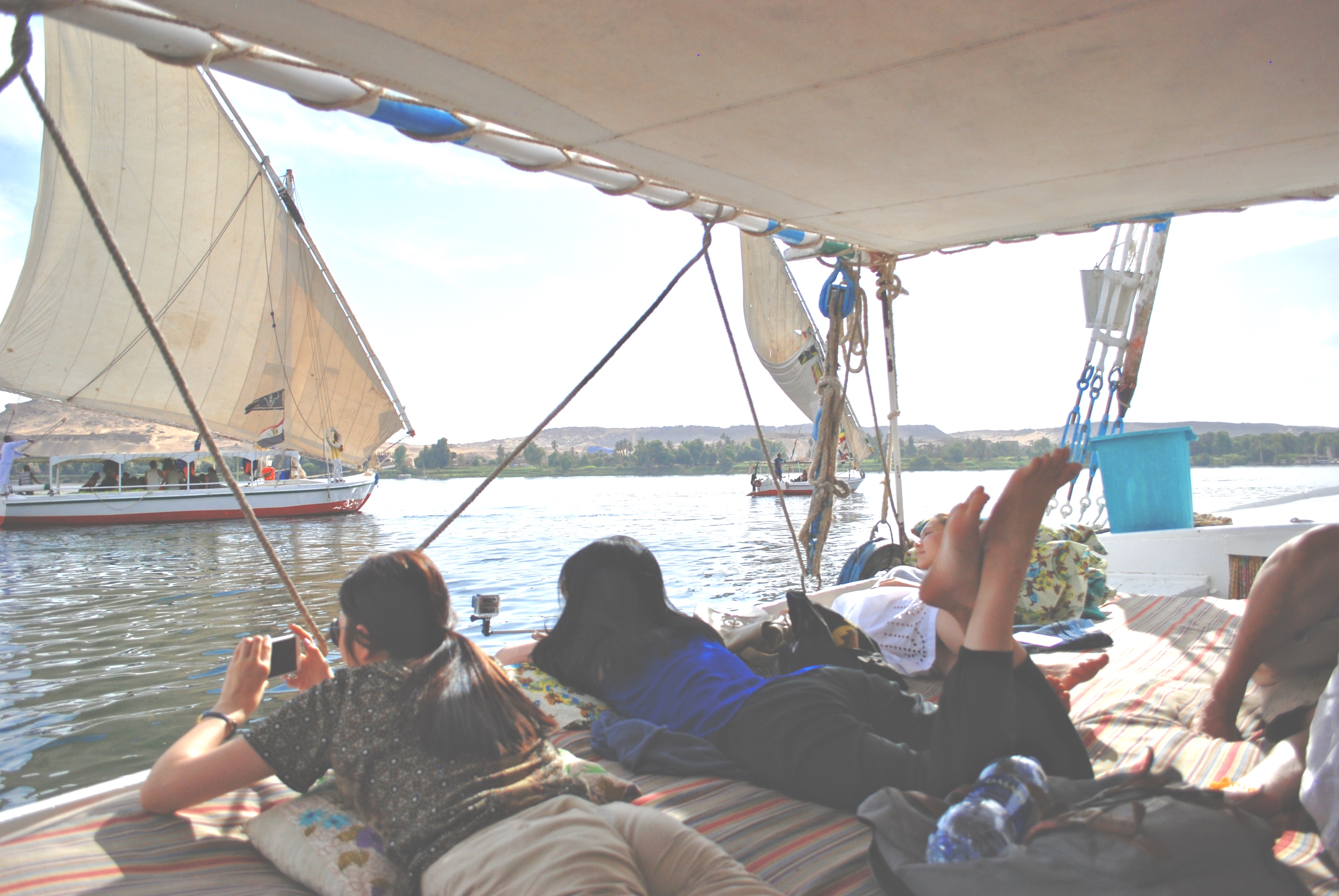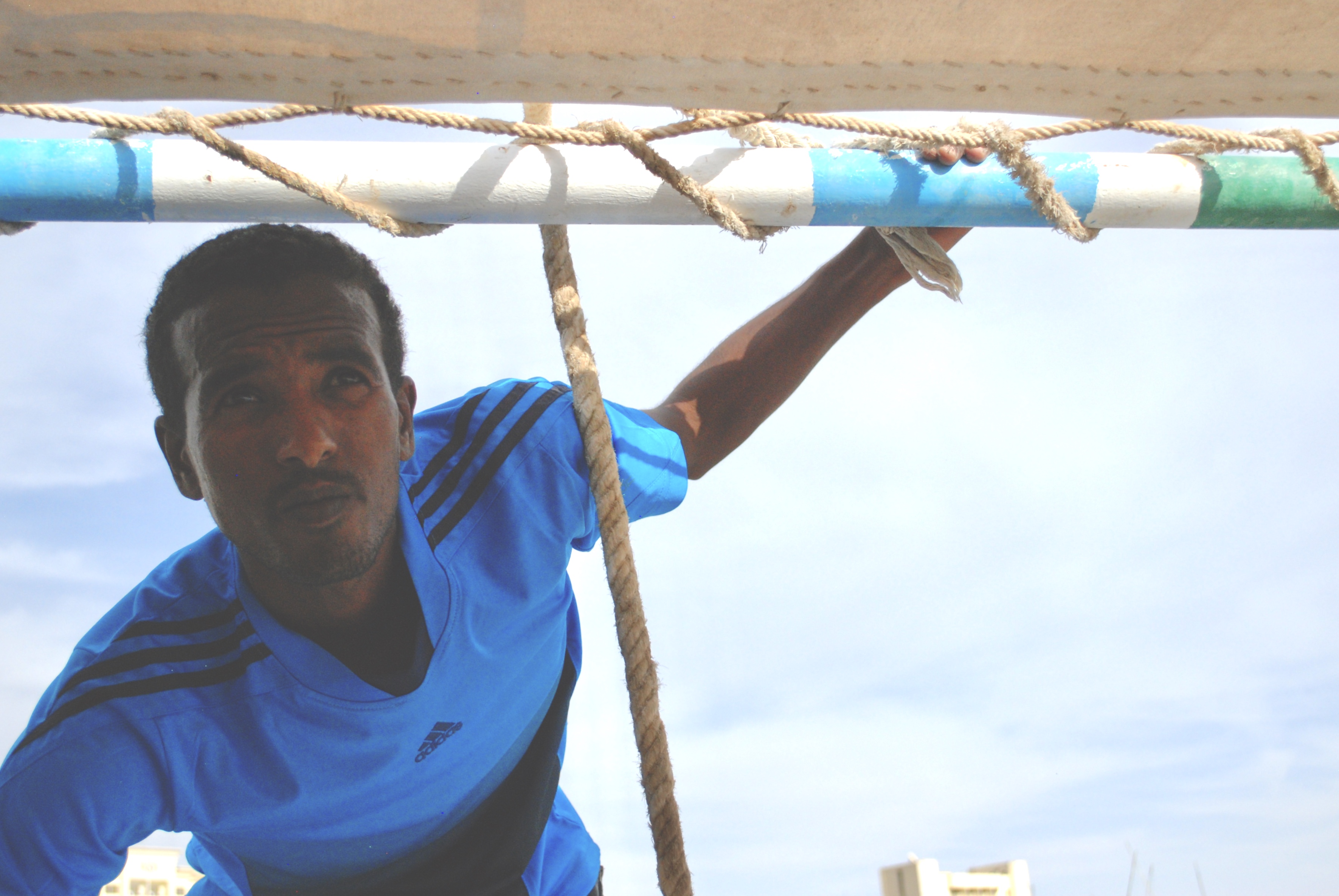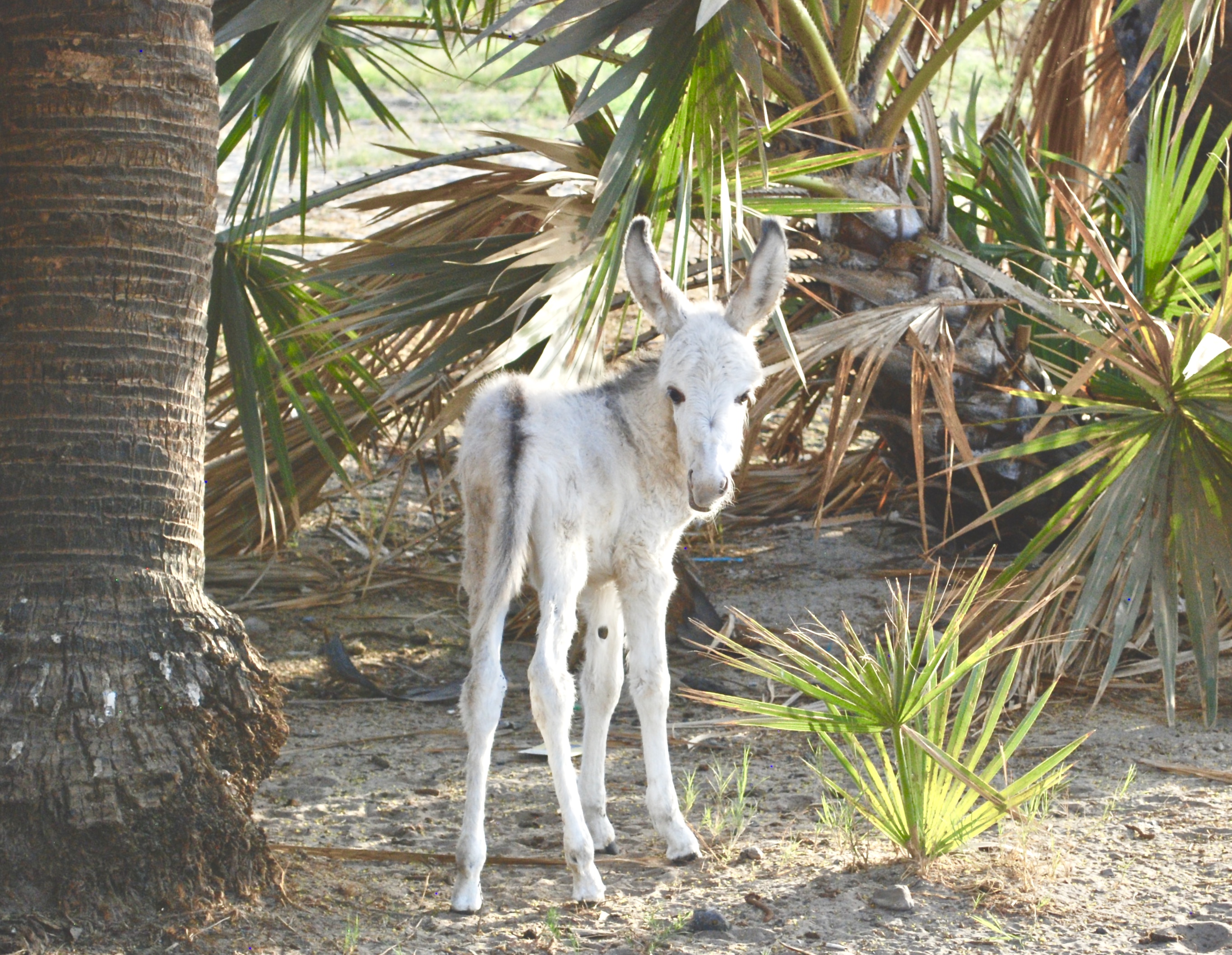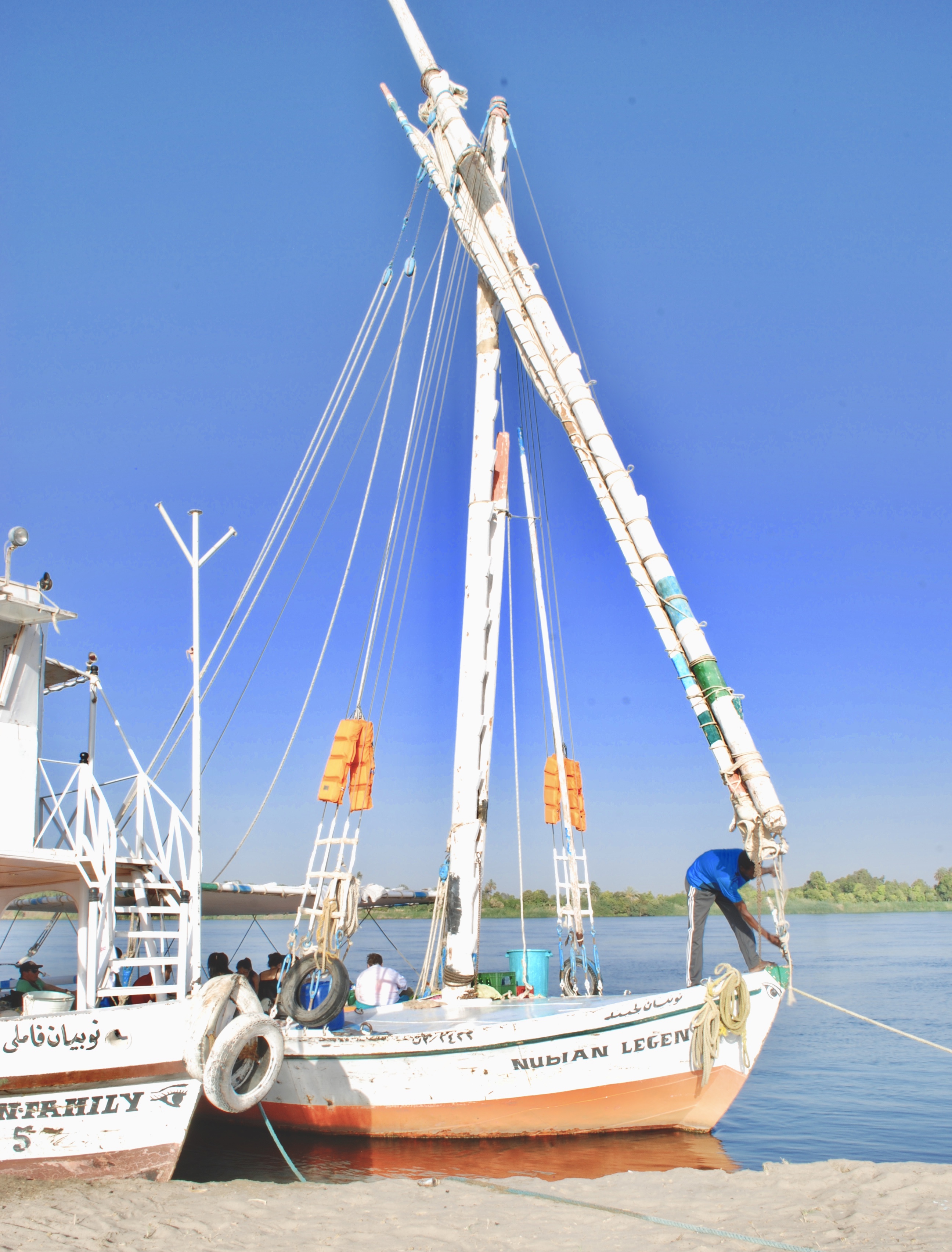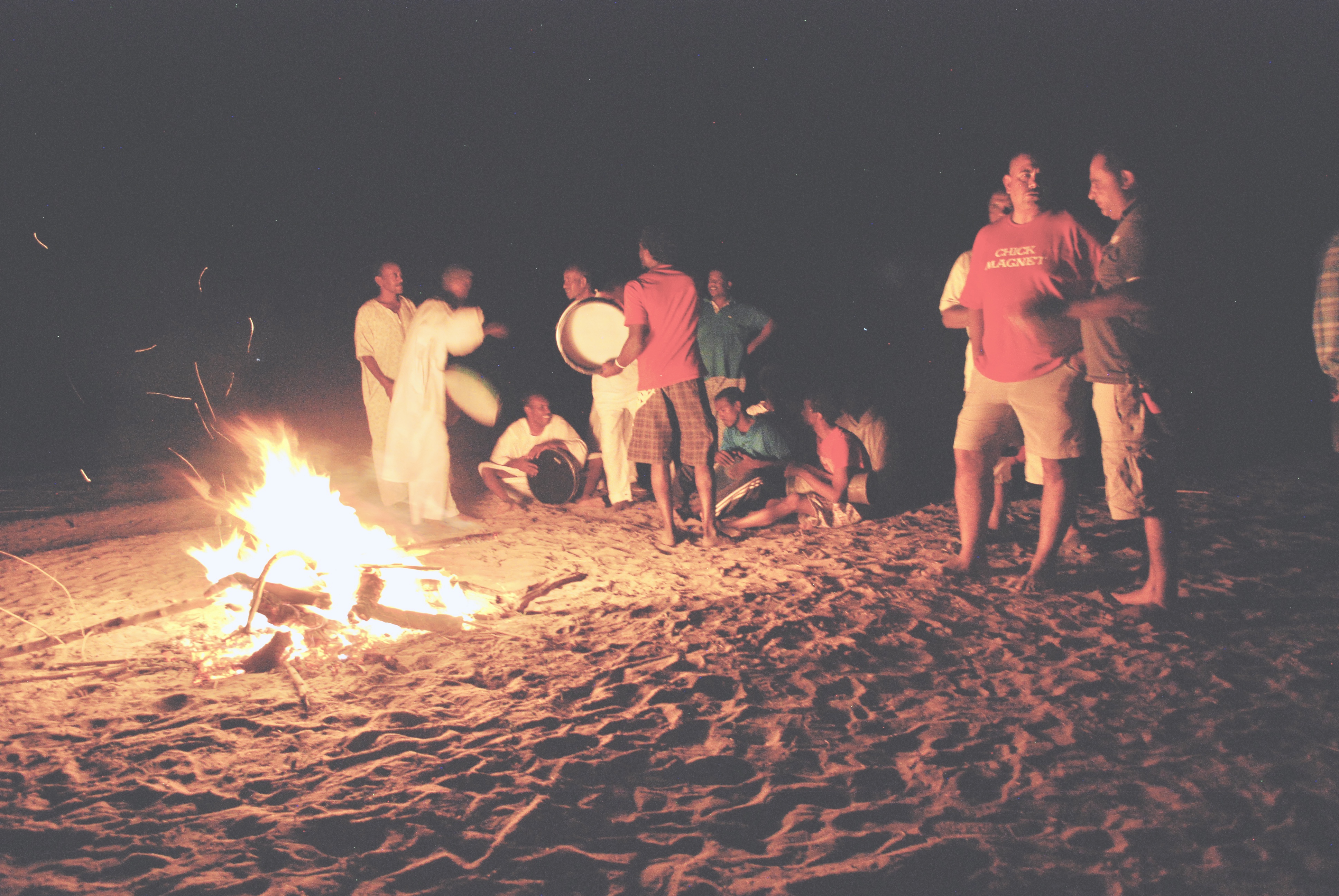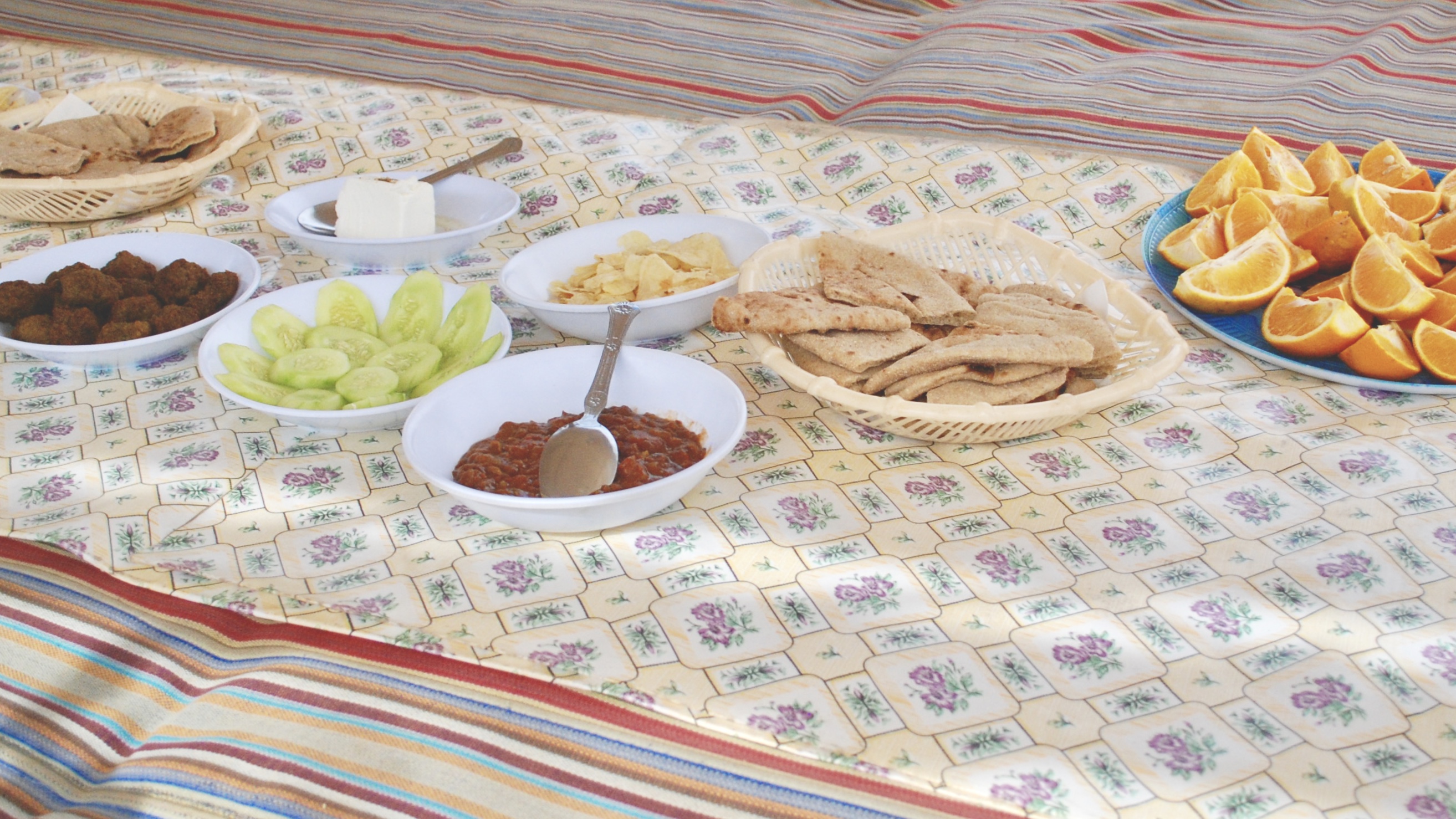 Disclosure: Sweet Julian participates in the Amazon Services LLC Associates Program, an affiliate advertising program designed to provide a means for us to earn fees by linking to Amazon.com and affiliated sites. Thank you for helping support this blog!