We spent a week in San Diego this summer with Vouvou & Gramms. It was so nice to escape the Arizona heat and to spend some quality time with our so cal family. When the grandparents weren't at work, they spent time in the pool with V, took him to the movies and on a beach day. We also had a day to ourselves and tickets to the aquarium which was only about a thirty minute drive from our stay.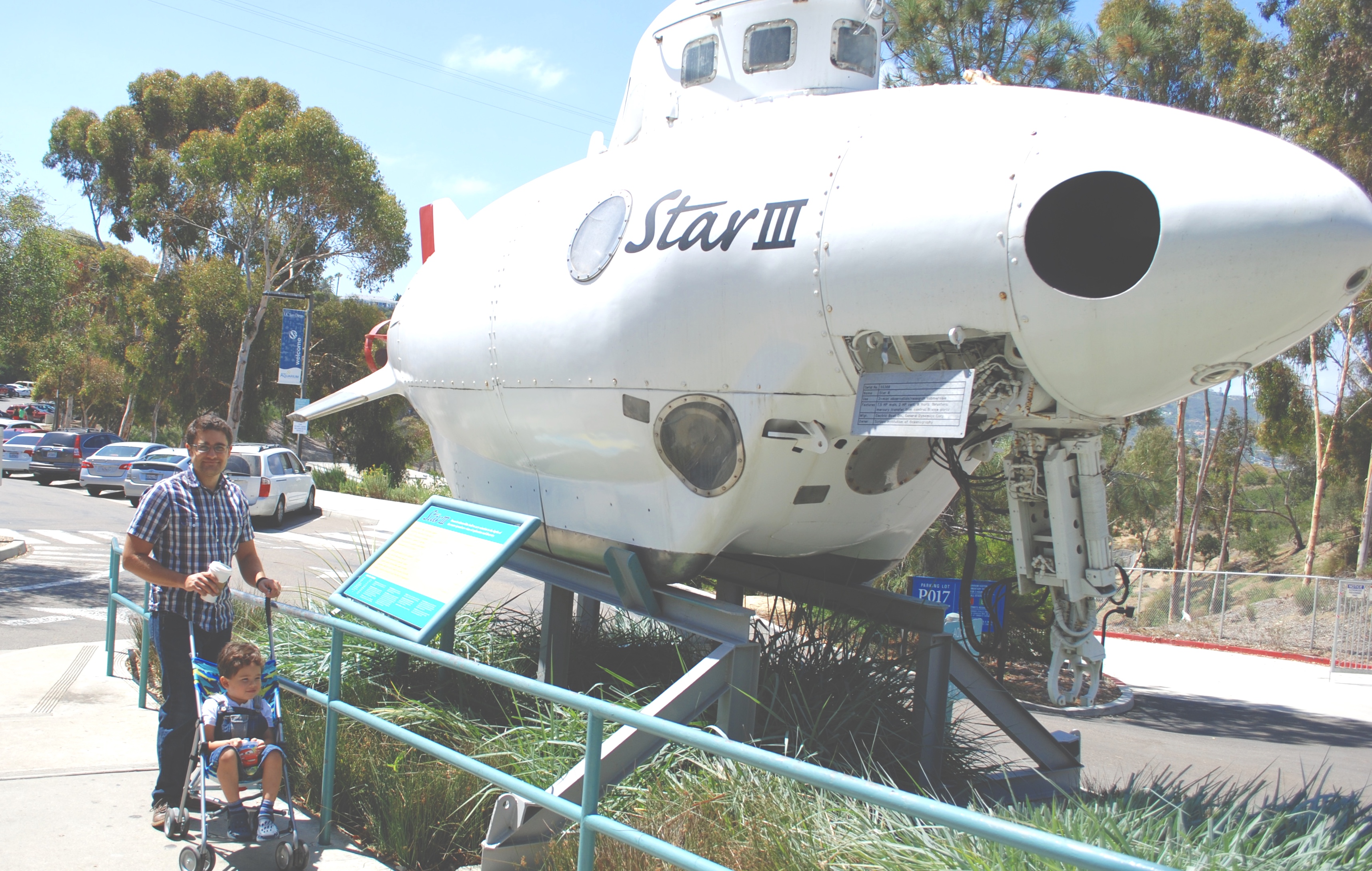 If you live in San Diego or have the chance to visit, spend a half day at the Birch Aquarium.
It's not the biggest aquarium and honestly I kind of like that there isn't a huge line to get in or see any of the sea life. The crowds are manageable and you can really take your time walking through the exhibits. If you have small children, you can be in and out just in time for lunch or nap time. Why risk the 'meltdown hour' when you don't need to right? Theres also a place to get bite to eat and some picnic tables just outside if you or the littles absolutely can't wait 😉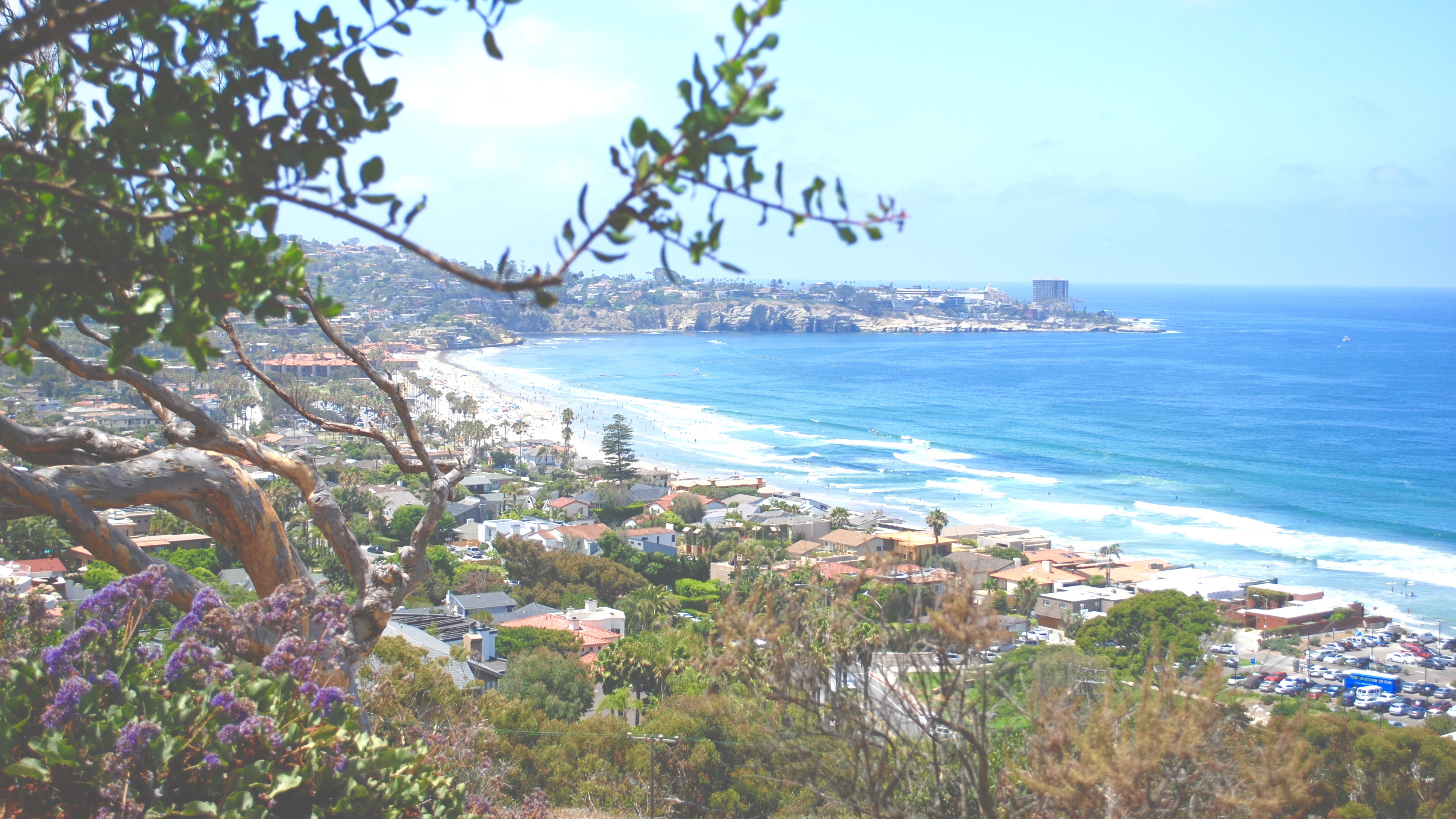 Check out the hall of fishes and the kelp forest tank window.
This is probably my favorite exhibit and its pretty popular with everyone. That means it can get kind of crowded. Be sure to check out the Feeding times and come back at least 30 min ahead to view the divers go inside the 70,000 gallon tank and feed the sea life. We actually didn't get to see the feeding because we arrived too late and the seating area was full. It's definitely on my list for next time.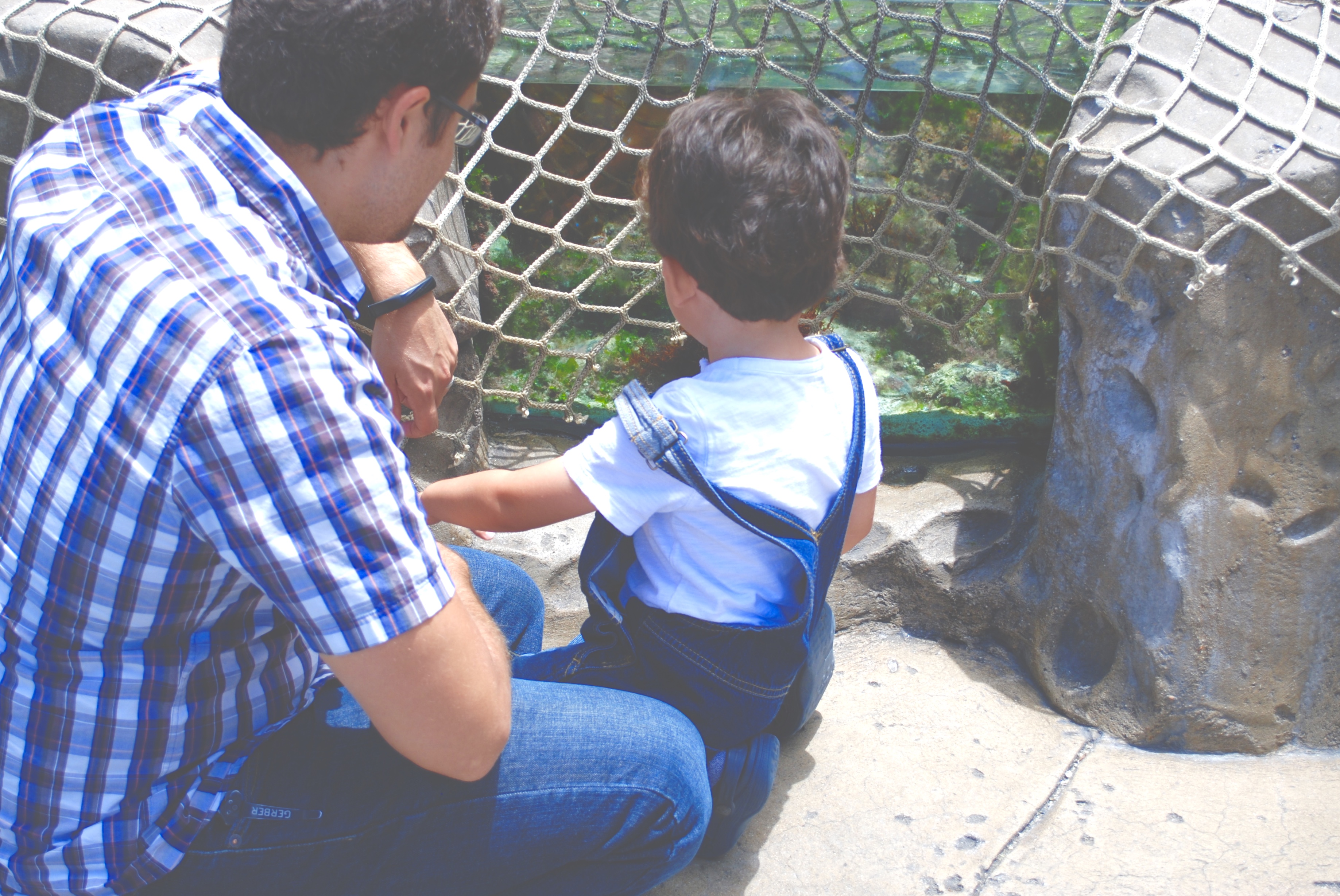 Go outside and visit the tide pools where you can attempt to touch the fish and sponges.
V was a little unsure about sticking his hands in the tide pools but you are allowed to explore. The fish are quick and it's unlikely you'll feel one, however there are also starfish and sponges. The real beauty of this part of the aquarium is the coastal breeze and the view of La Jolla shores! Go out there just for this reason if you don't care for tide pools.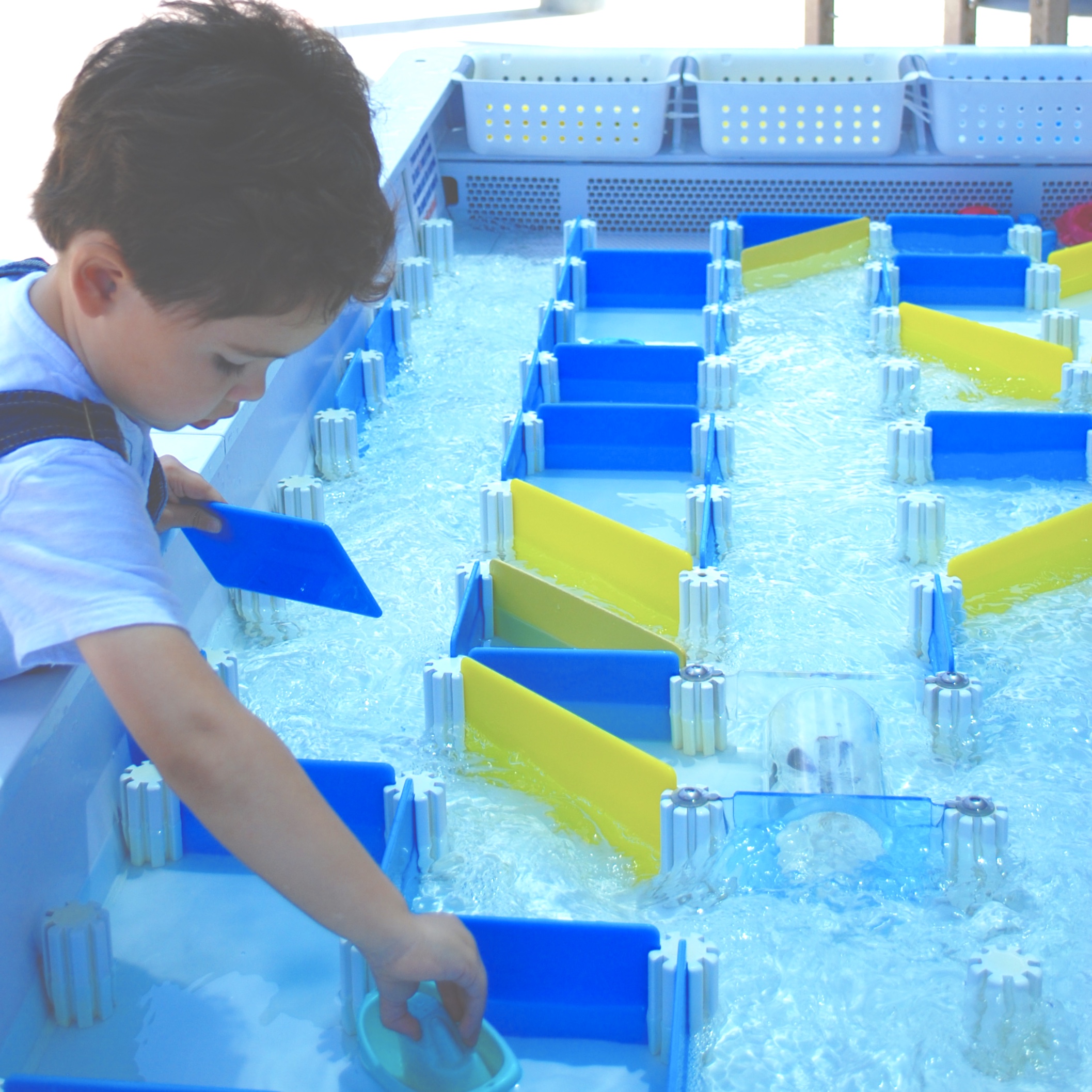 Exit the interactive wing to the outdoor boundless energy exhibit.
This was V's favorite area of the aquarium since there's many things to do with your hands. Plenty of buttons to push, bikes to pedal and cranks to turn. All of little V's dreams come true! There's also a couple water tables where you can engineer your own boat routes and play with water currents. He spent about twenty minutes playing in the water tables and making the boats go. It gave me a few minutes to take some shots of the beautiful views of shore.
In Summary
This place may not be as big and exciting as the Monterrey Bay or the Orlando aquariums, but overall I would rate this aquarium an 8 out 10 because of the relaxing and enjoyable pace you can experience the park. These days I'm all about those relaxing vibes and slowing things way down. Who wouldn't be after a year like ours and all the fun bits that come with parenting a little toddler?! Linked up at #Weekendwanderlust and here.
What is your favorite aquarium and why? ♡