Have you lost a very special loved one in your life? Grief cuts deep. Grief cuts through all the noise and soon you realize that the feelings that often accompany this process are there to stay. While grief is the emotional reaction to loss, mourning is the outward expression of grief [1] . Mourning is a useful process that can help transition a person from grief to acceptance and healing. I felt that I owed my baby a period of mourning that belonged to him alone. I made a conscious choice that I would not rob my baby or myself of this special time that I could dedicate to him.


Completing a Year of Mourning
The first three to four months after our loss were marked by a fog of tears, heartbreak, nightmares and PTSD. When I think back on those early months my memory fails me and it all seems like a dark cloud where time was irrelevant and almost non existant. The days and memories all blurred together; people and their holidays passed us by; we were outsiders looking in and yet by some sort of miracle we made it safely as a family back to the land of the living. This is about the time when I chose to spend the remaining eight to nine months in mourning.
During this time I made the choice not to try for another pregnancy, not to think about baby planning in any serious way, and not to engage in other's pregnancy or baby planning talk (except sisters or bff).
I chose to abstain from these things because I didn't need or want my heart to focus on those things. Many times these topics were very painful for me to dwell on and at times I had to be blunt with those closest to me. I also really appreciated those closest to me who had the careful thought to ask before bringing up such topics in front of me (thanks mom, tiffany, christi & hubby). My year of mourning also consisted of what I would intentionally engage in.
During this time I would try to learn how to navigate life without my baby, I would try to process forgiveness, I would try to accept my new self, I would try to seek spiritual healing in holistic methods, and lastly I would practice Christian and Stoic techniques in order to foster tranquility of soul.




Planning an Angelversary
I would conclude my year of mourning by planning an angelversary for Julian. On November 6, 2016 we held Julian's angelversary in our own back yard. This project led me into uncharted waters, yet navigating the planning of this day was something I sincerely allowed myself to enjoy. This day was for Julian, not for me or the guests and it made me so proud to be able to plan something beautiful and delightful for our son. In my mind it wasn't a memorial service and I didn't want it to feel anything like it. There would be tears, there would be heartache but there were more important things to highlight like our love for him and our hope of seeing him again one day soon. Here are a few of the things we did for Julian on his one year angelversary.
We invited close family only. Initially I wasn't sure if we wanted to invite anyone. J and I thought it might make the day too stressful for us if we had to worry about guests. I am so glad we included family on this day because it allowed them to have the opportunity to 'do' something special for Julian. It also gave our family members some closure since we chose not to hold a memorial or funeral early on.

I booked a photographer. This was definitely challenging. I went with a documentary style photographer and it was not the easiest thing for me to ask her to be part of our angelversary. It's hard for me to open up to strangers about something so personal and intimate. I was completely surprised and eternally grateful when she said yes and even moved another client for us!

We planted a tree. Planting a tree was everything to me and the fact that my father, father-in-law, brother-in law and the littles all pitched in to help J with the shoveling will not be forgotten. J wrote and read a beautiful poem for Julian and my father prayed over the tree with some beautiful words of his own. Caring for our little cocktail tree has been such a blessing.

We had cake. I ordered an orange blossom cake and cupcakes from a local bakery. It literally smelled like roses. I topped it with a star candle and V helped blow out his baby brother's candle.

We released balloons. We wrapped up Julian's special evening by releasing led balloons that my mom and sister graciously picked out. We all had such a blast watching these go up in the sky. Many of them had lost some of their umph so we tied them to a giant helium filled star and watched them all rise like a shooting star.
There's no right or wrong way to plan an angelversary. A tree a lone, or a cake or balloons by themselves didn't cut it for me. I wanted Julian to have it all because it was the least I could do. This delightful day will always be in my heart. Do you have any angelversary ideas to add?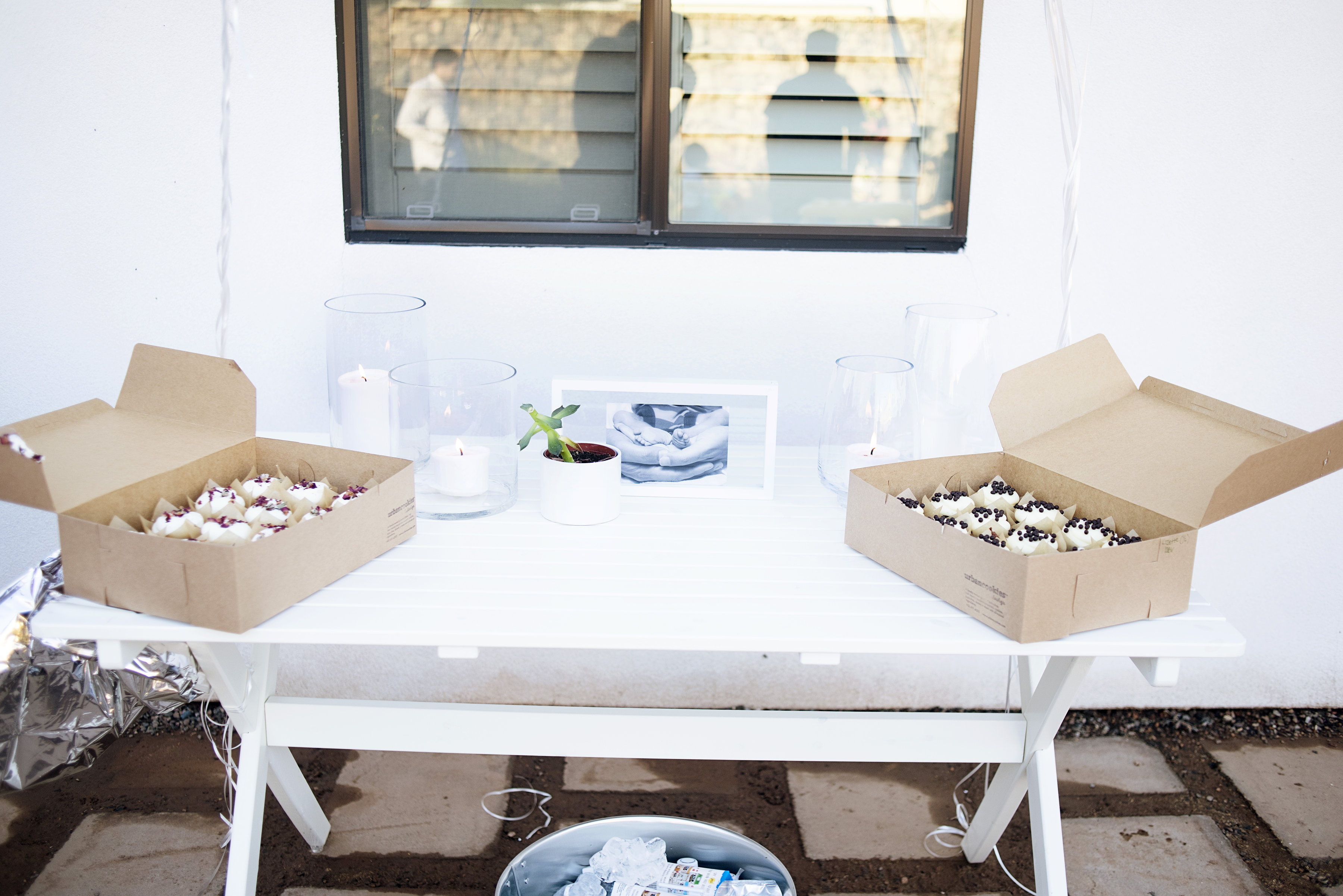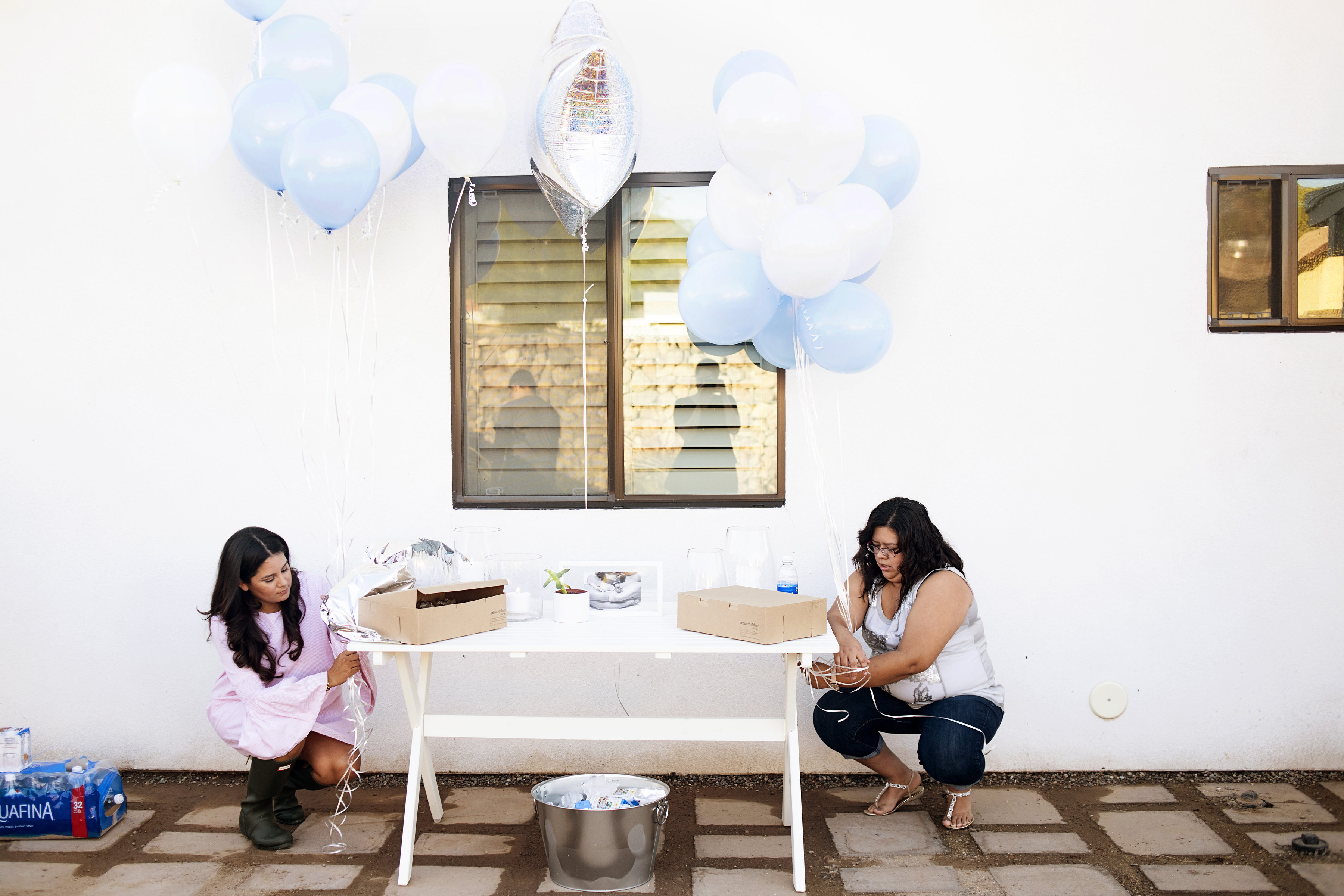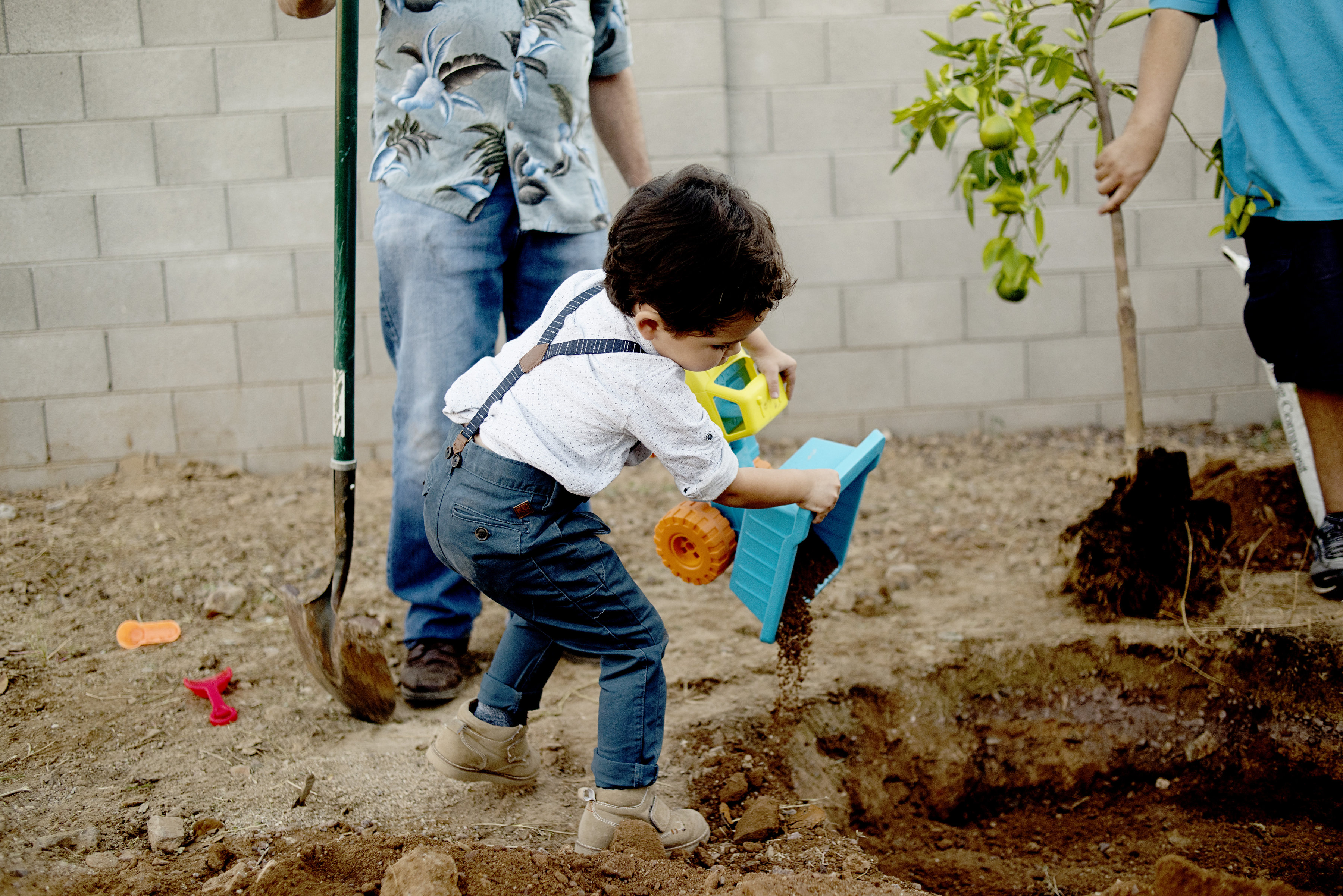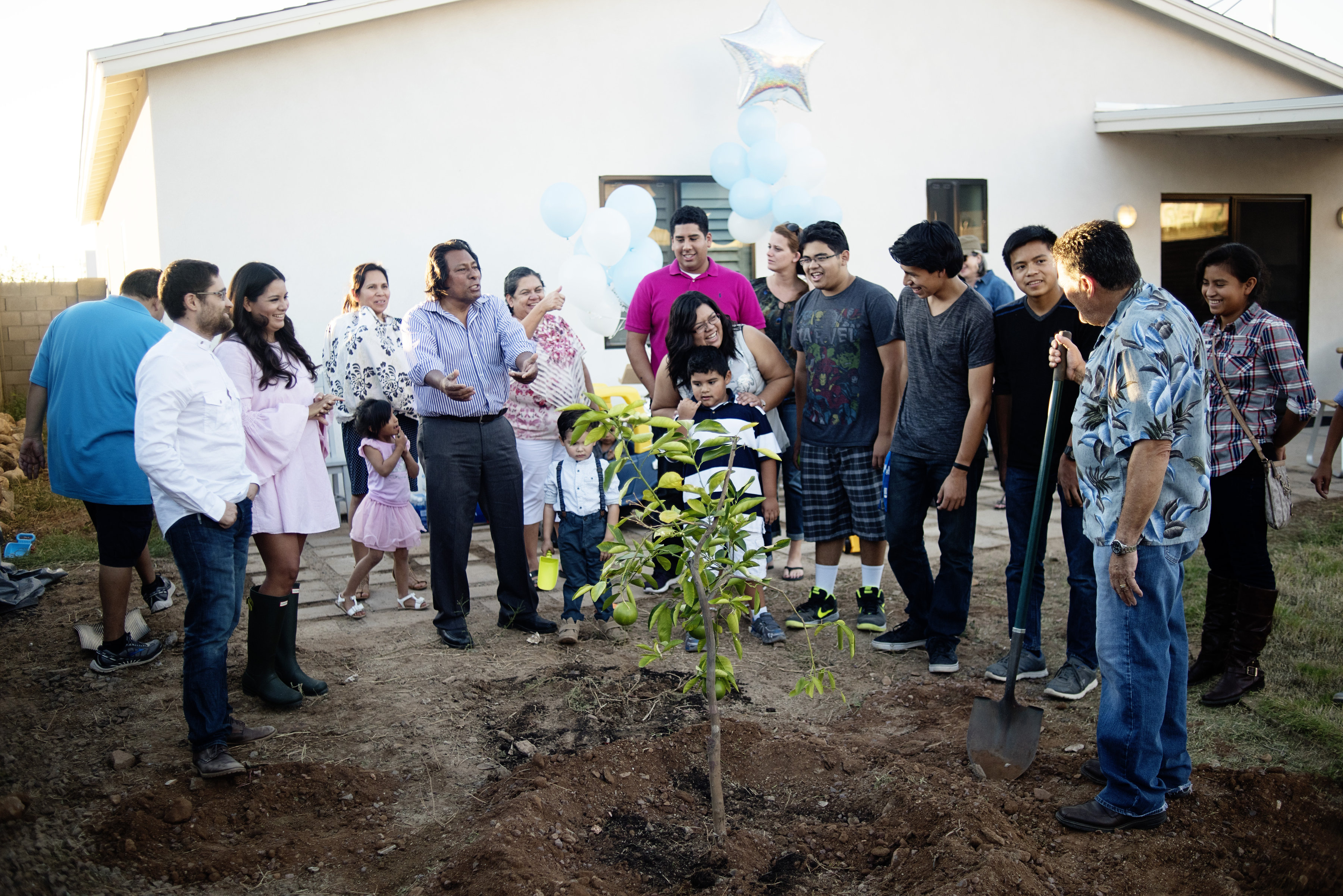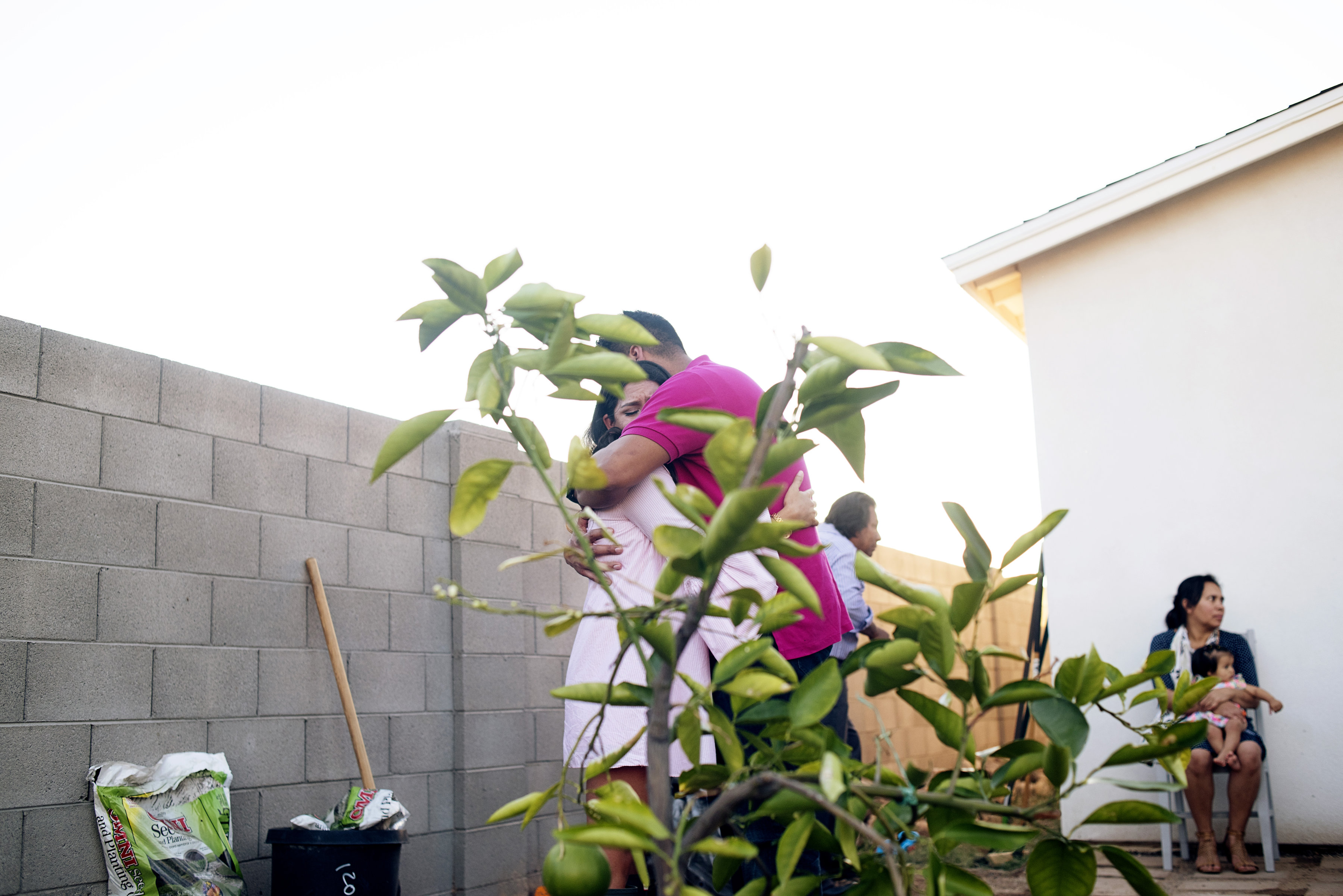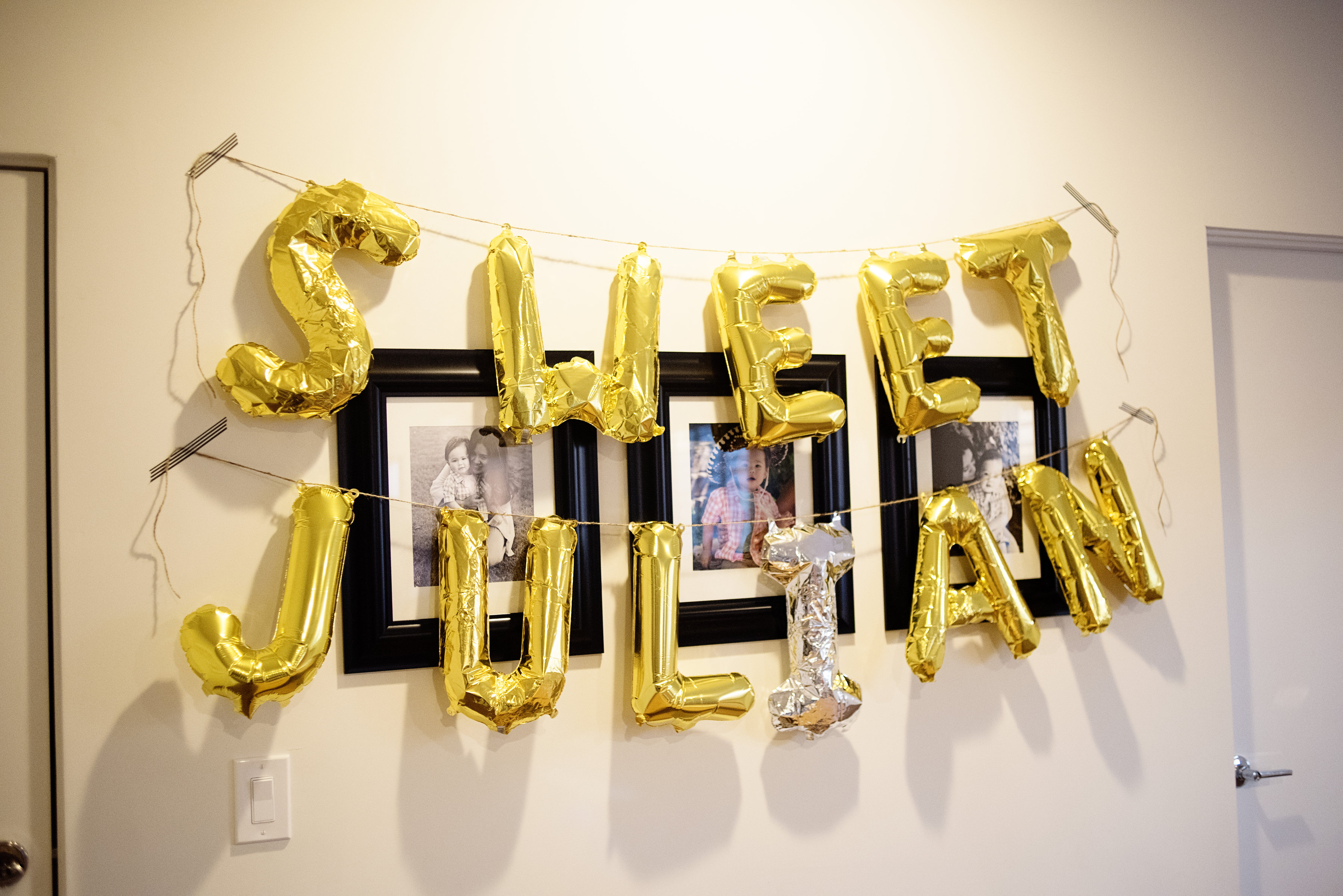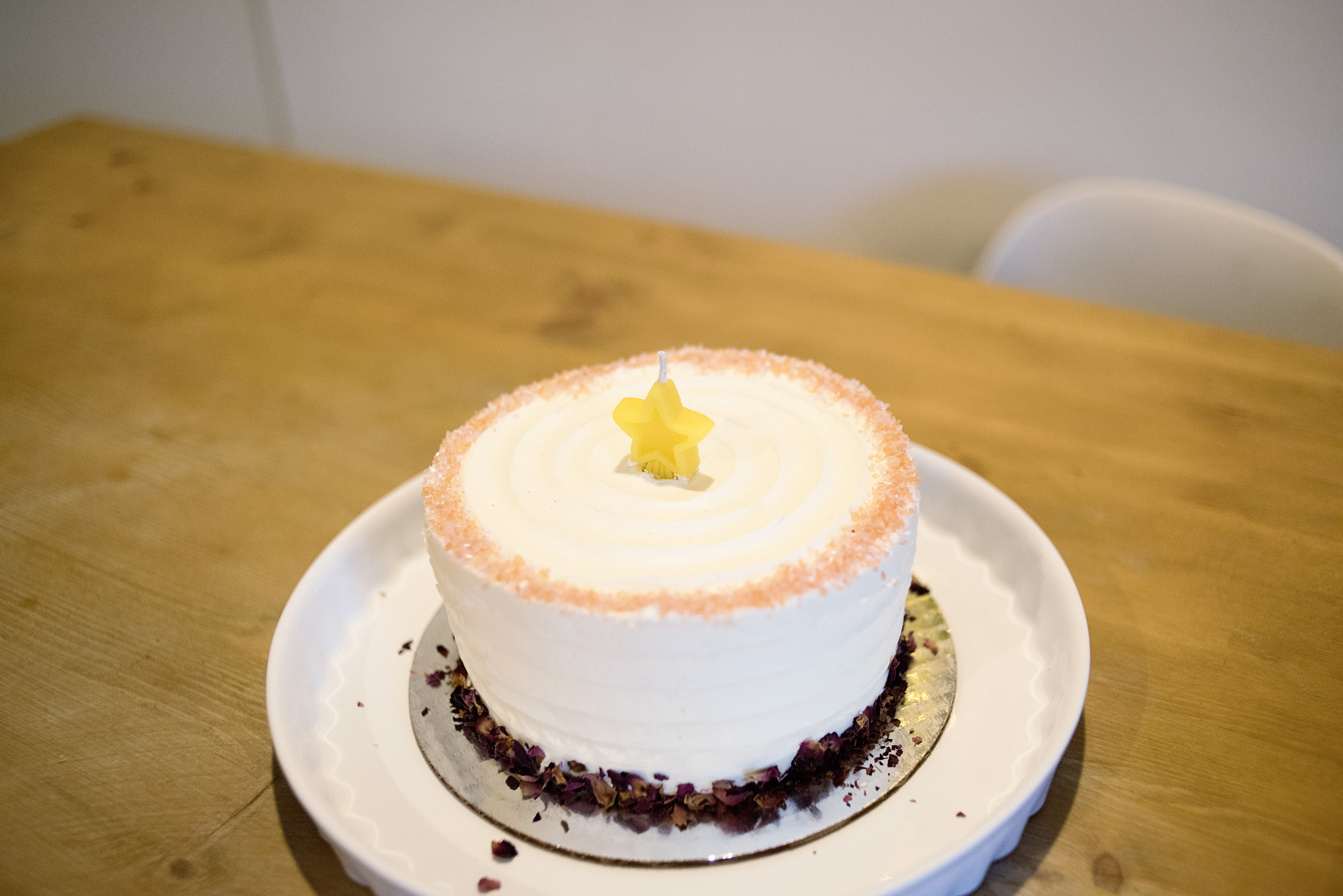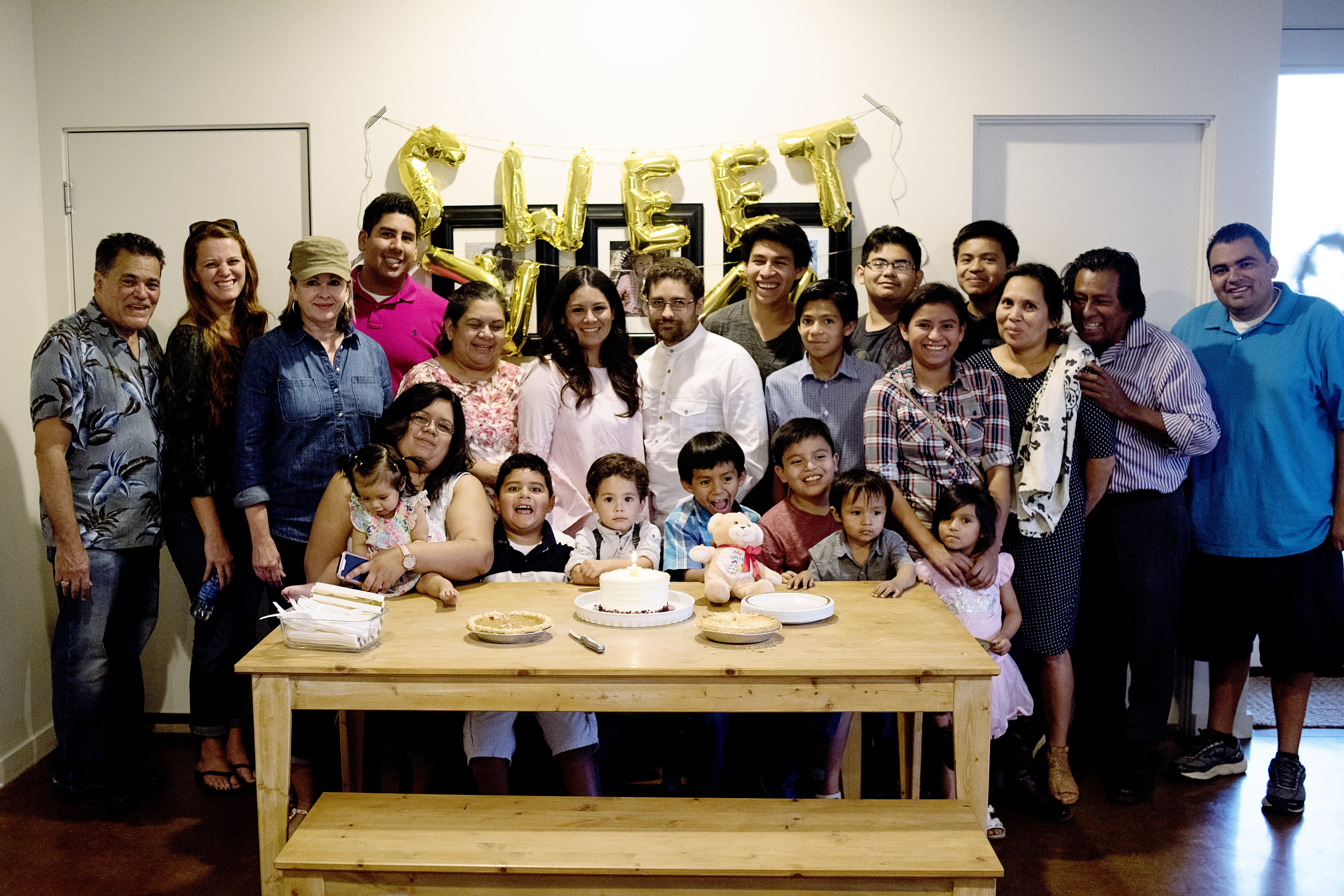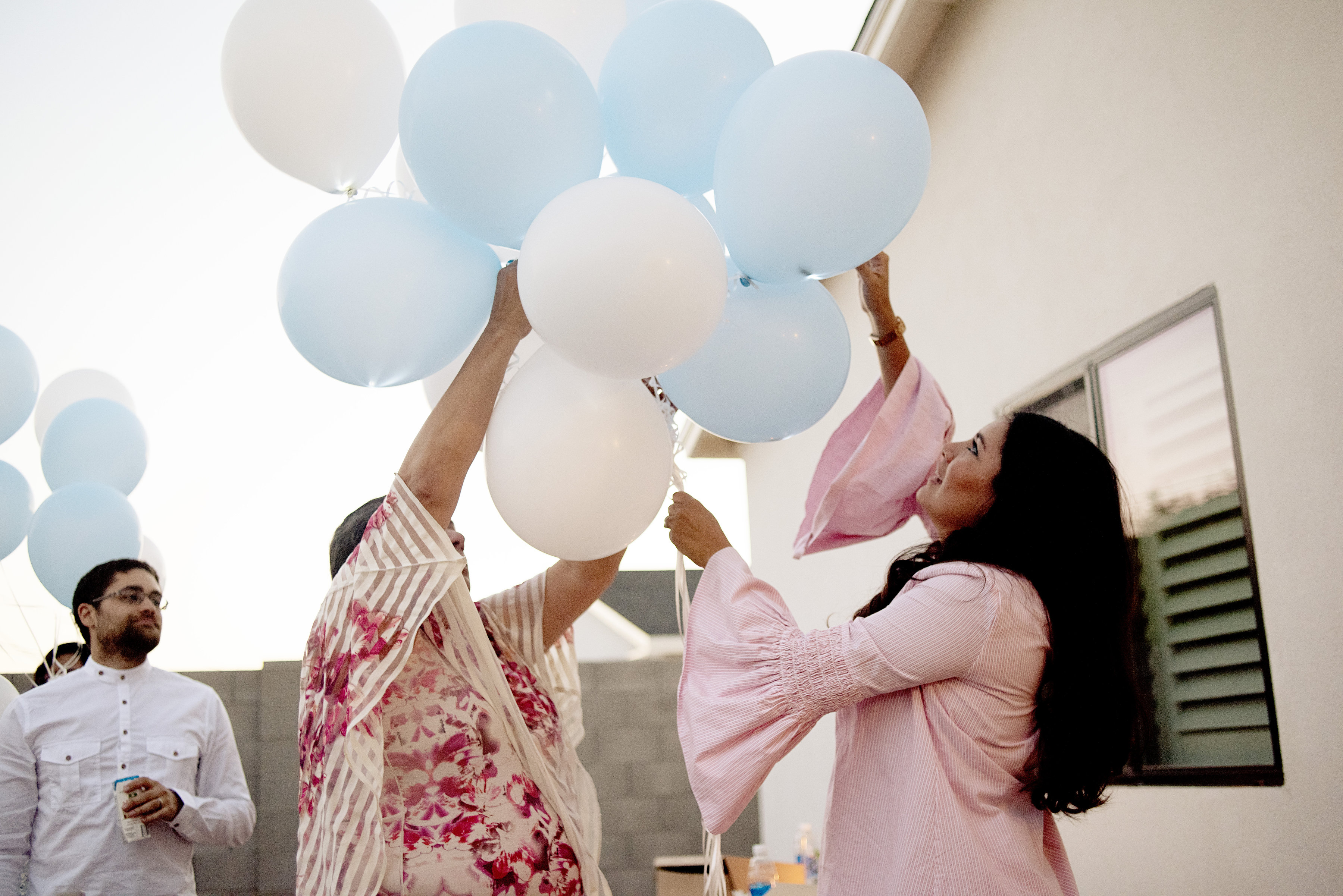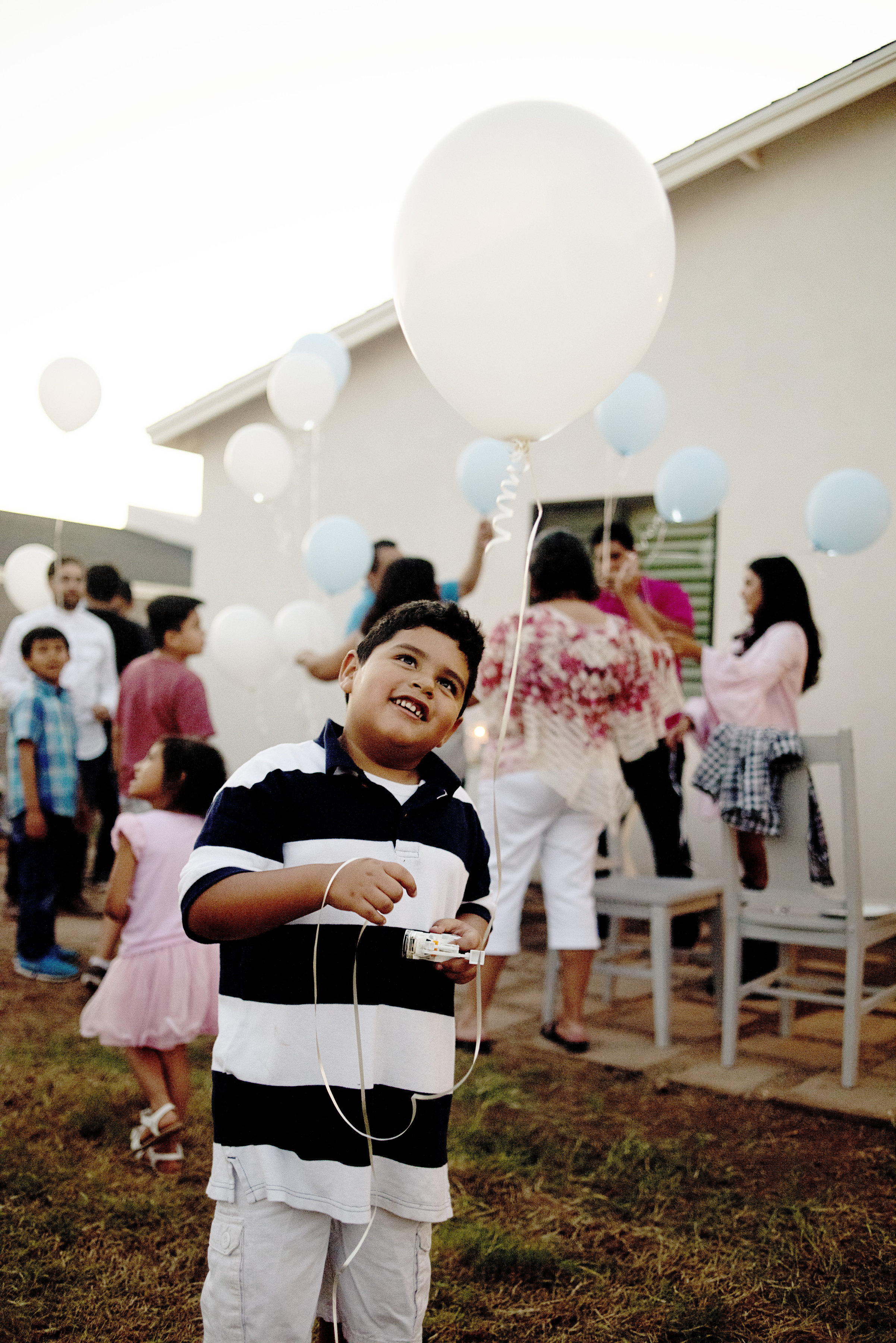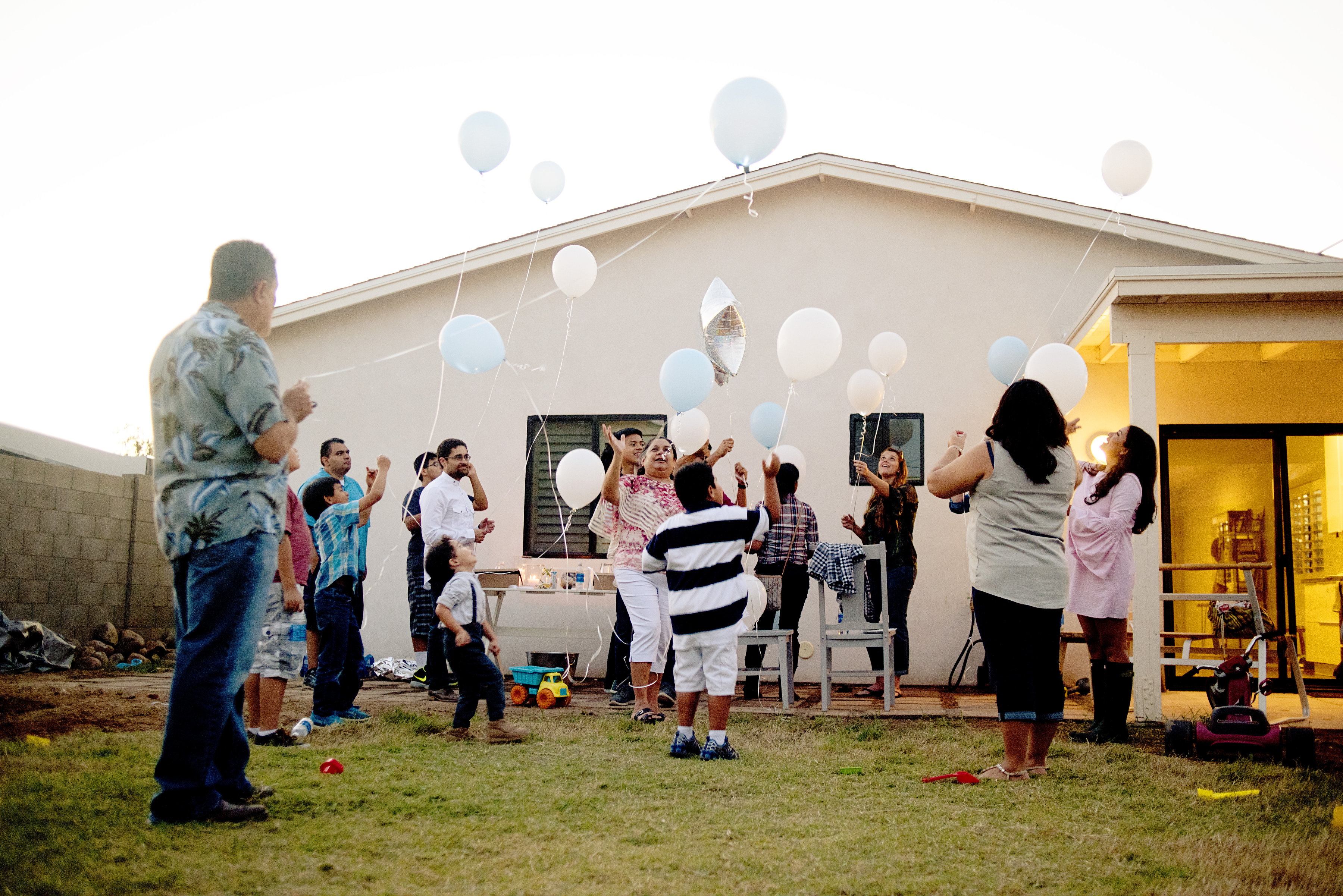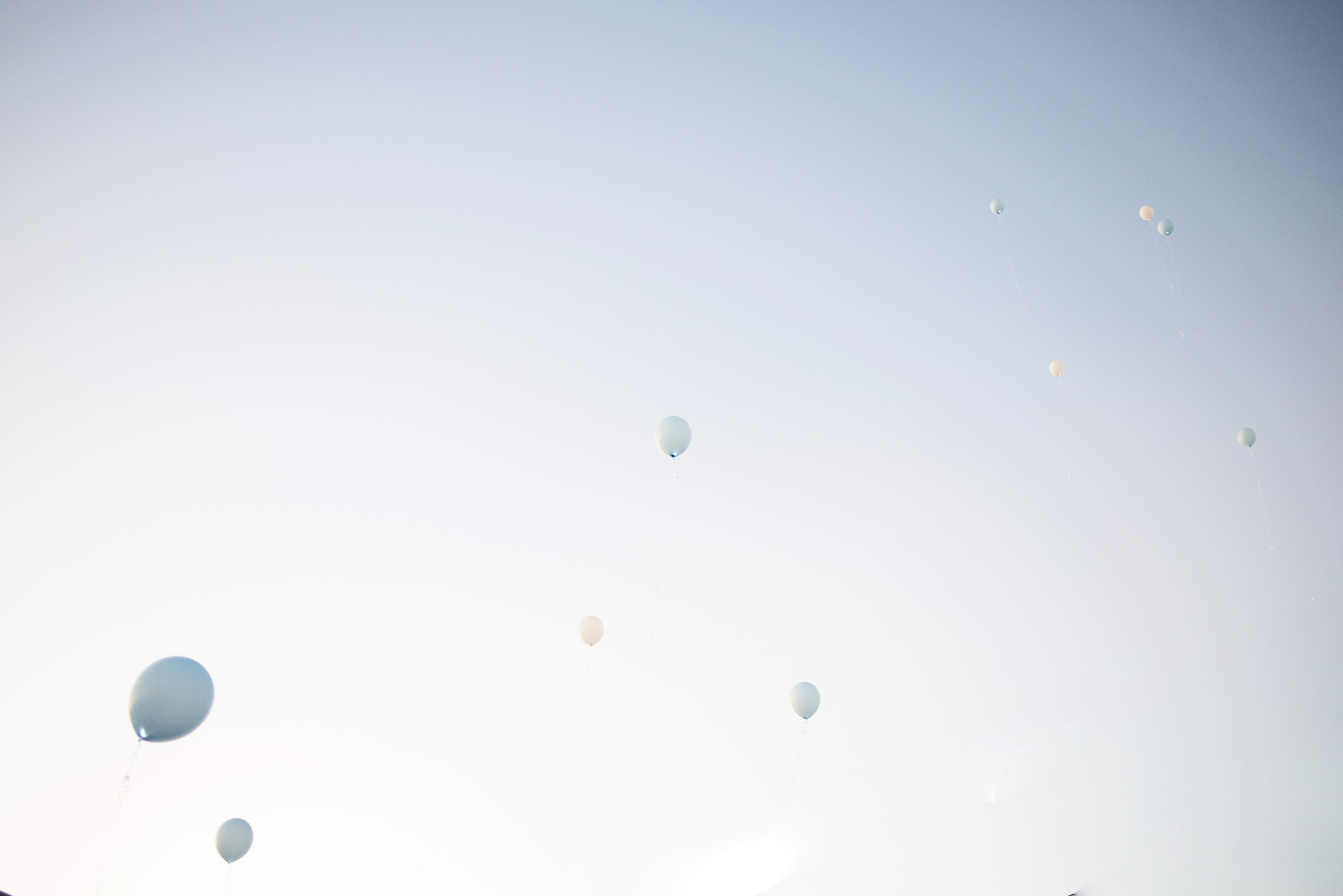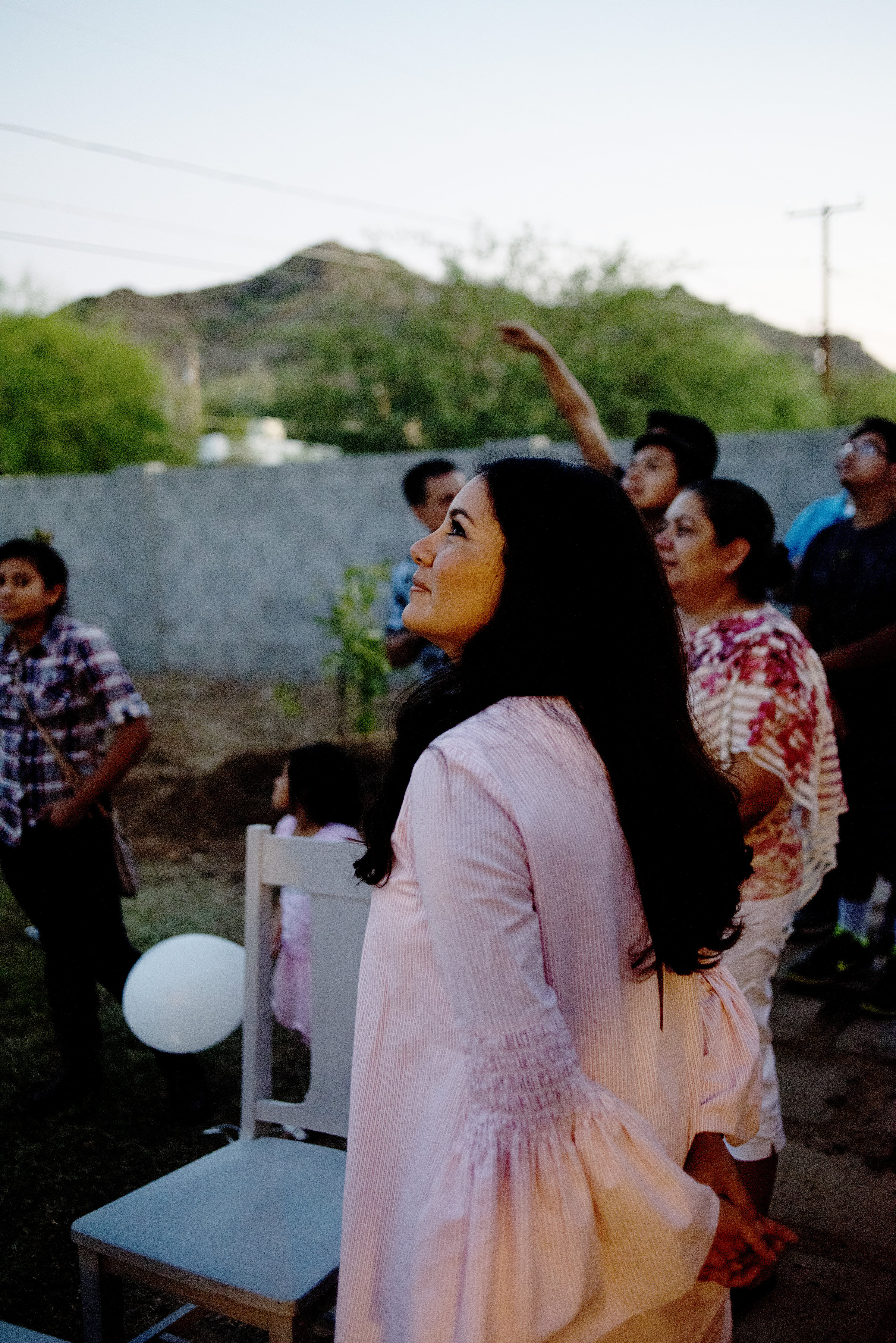 @ Pamela Nicole Photography
Linked up on Tuesday Talk + Grace & Truth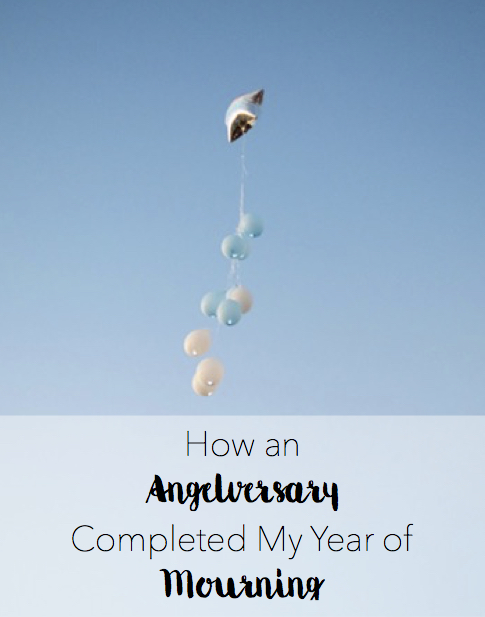 ---