During a Shavuot (the feast of pentecost) gathering, our host shared with us how the menorah can explain the entire Gospel. While holding up a small brass menorah she talked about the 7 branches and how they correspond to the 7 days of creation, the 7 spirits of Adonai and the 7 biblical feasts (just to name a few).
Then she said something that really struck me. She said the spirit of Adonai is what lights the menorah and also gives light to each and everyone of us through Messiah. Then she took her small menorah and placed it upside down. She said, "what happens if we take an upside down menorah and connect it to an upside up menorah?" Then she started spinning the menorah branches in a circle and I saw in my mind exactly what she meant.
I saw a rotating wheel within a wheel and I just knew I had to paint this! ✨
Two menorot, one flame, wheels within wheels ✨

"As for their appearance, the four had one form—like a wheel within a wheel. When they went, they would go in any of their four directions, without pivoting as they went. So to whatever place the head faced, they followed, without turning as they went." ‭‭Ezekiel‬ ‭10‬:‭10‬-‭11‬
I was so inspired by her words and I hope you are too!✨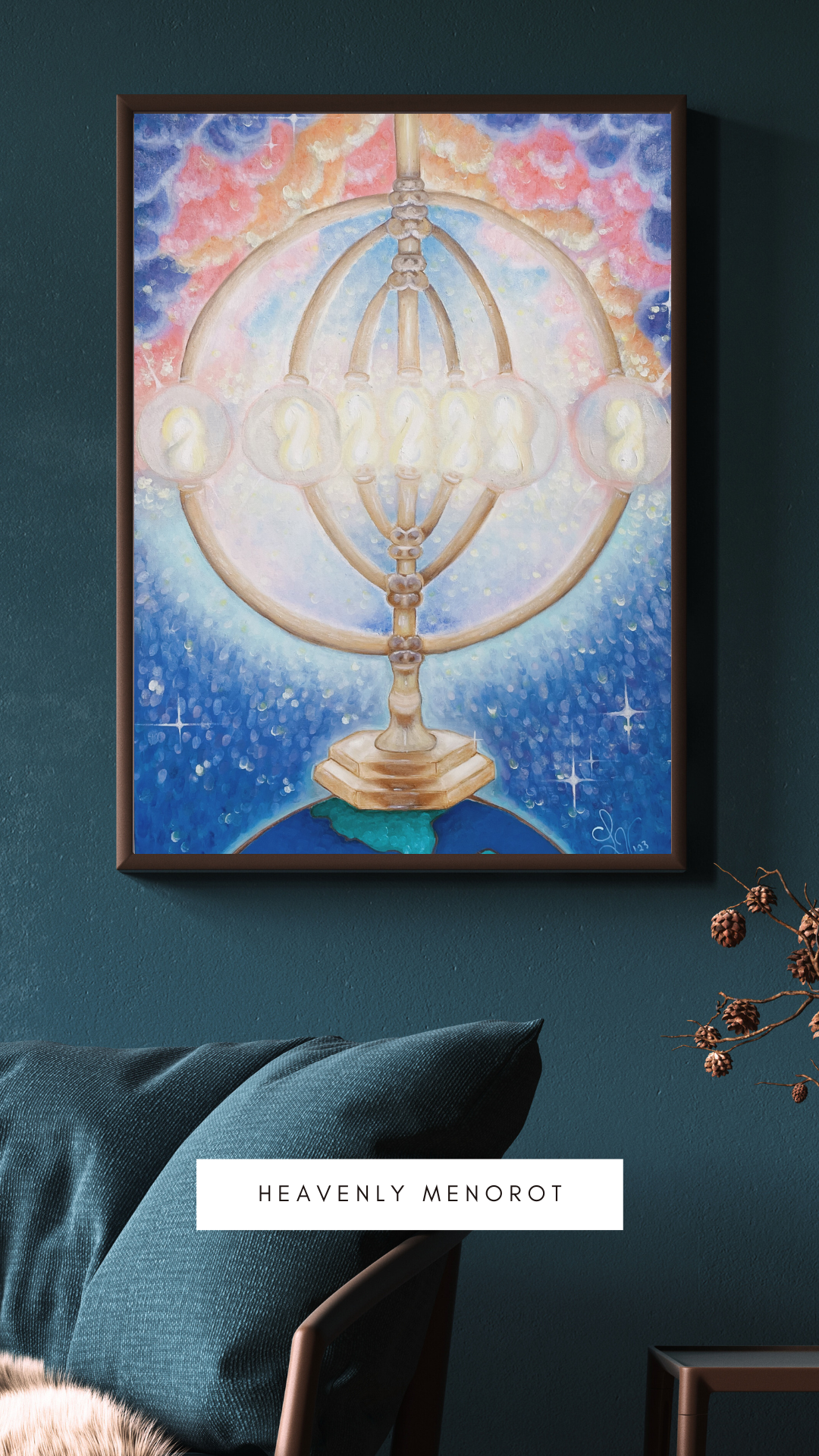 $702.00
unframed oil on gallery wrapped canvas 24" X 36"
signed original art
original art is final sale
Shop Here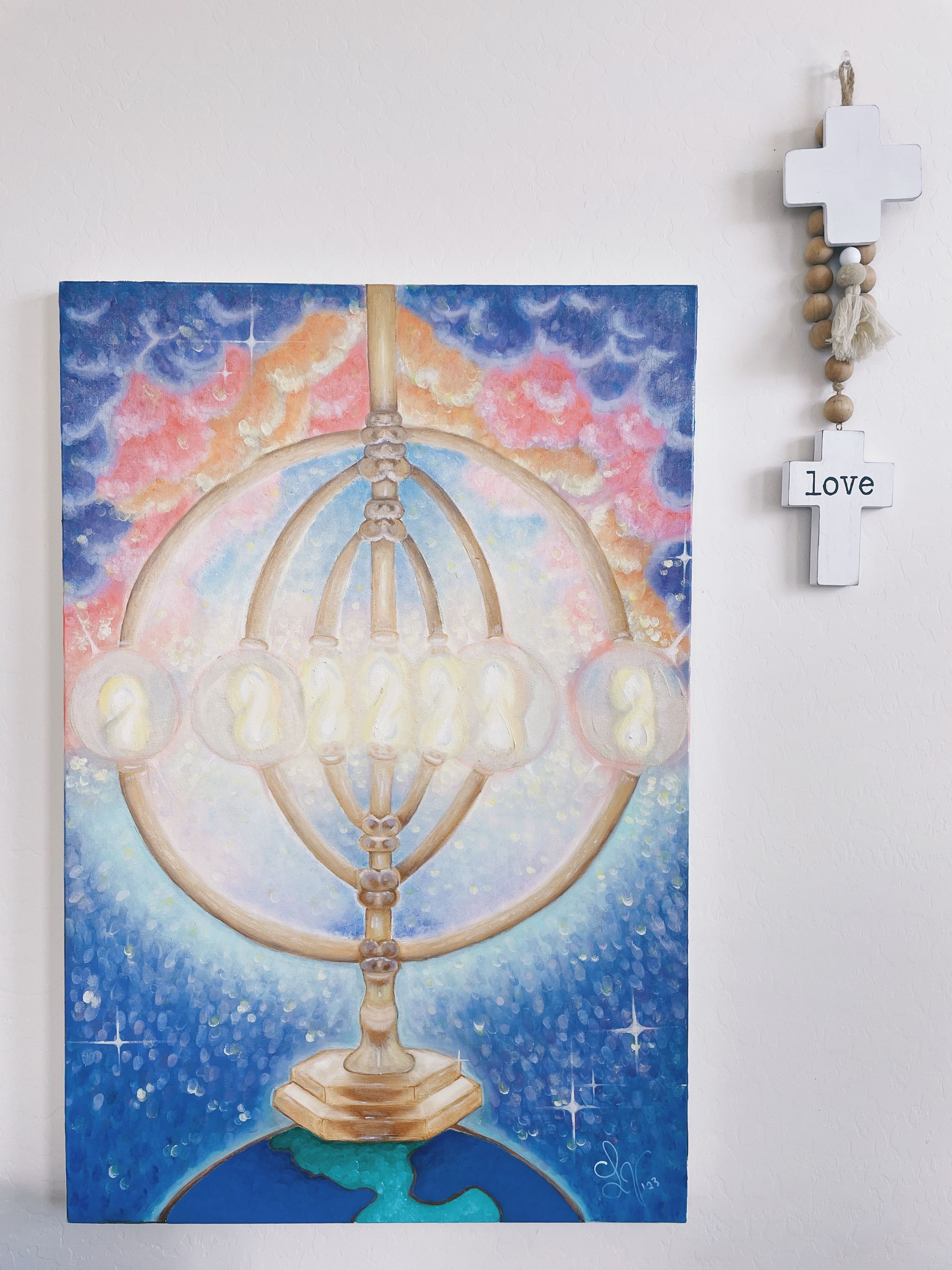 ---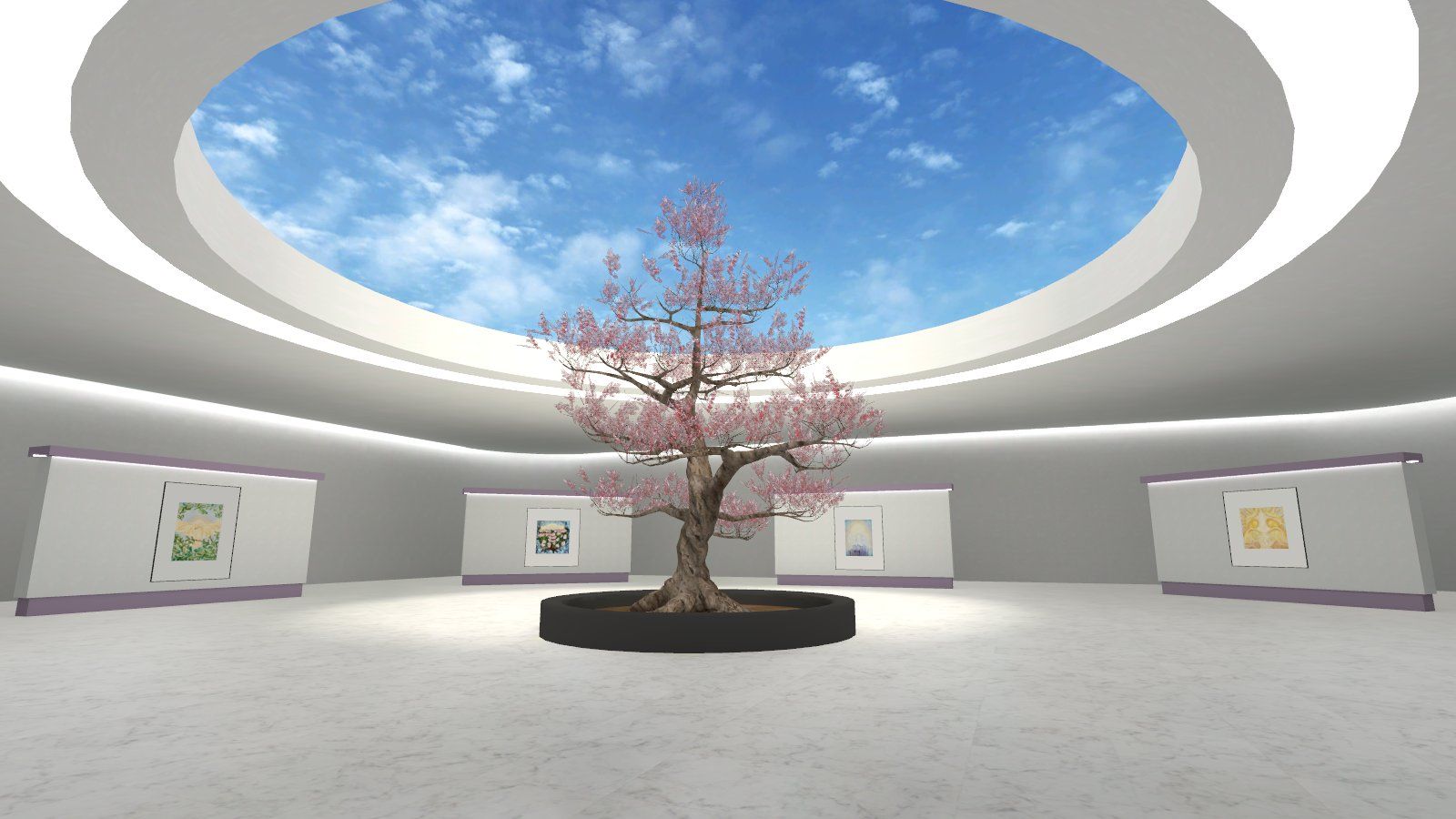 Immersive Gallery
View select art pieces in detail with zoom, rotation or add / take away light & more
Visit Gallery