Come, Zion! Escape, you who live in Daughter Babylon! - Zechariah 2:7
This painting was completed about a year or two ago. It is the personification of Babylon as described in Revelation 17 & 18. She is symbolic of the way to perdition, the adulterous woman in book of proverbs and the empirical power known as Babylon the Great. I really enjoyed every minute of the painting process. The details of this painting are meant to capture the beauty, splendor and enticement of a decadent culture that feels very little need for a God who saves. She says in her heart "I AM, and there is none besides me" (Isa 47:10). Her heart is full of self glorifcation, idolatry, sorcery and complacency. Yet she prides herself for having a form or spirituality. She comforts herself through religious piety and rituals that do not save or cover her nakedness.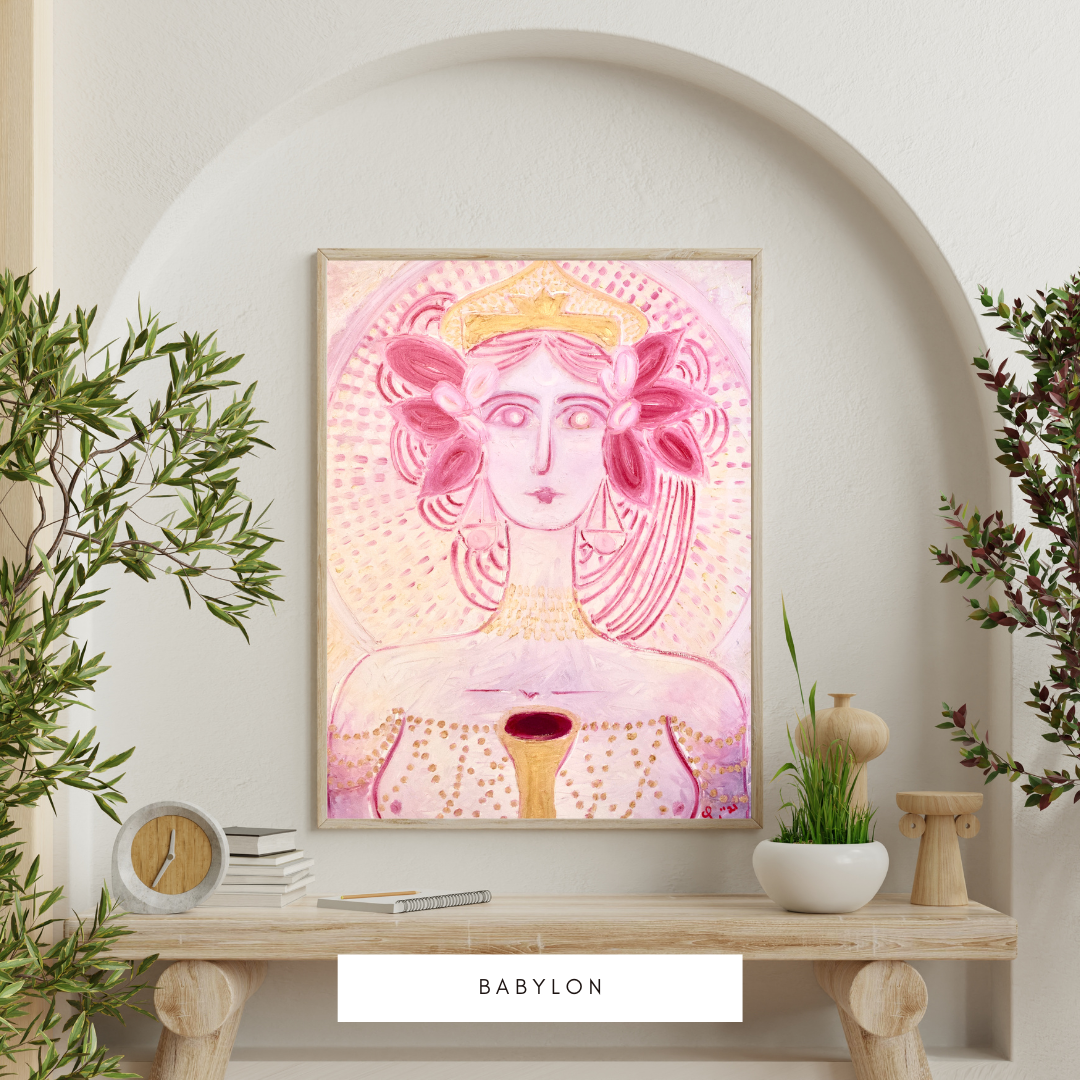 Babylon
$300.00
unframed oil on canvas 28" X 22"
signed original art
I also accept crypto: 0x6D61d7Df7Df6f5Ae82B5B881724e2fe8c9245312
Give me a home