A year ago this month, I worked up the courage to start this blog about a very sensitive topic, baby loss. This June I will break my gratitude rule and only mention one thing I am grateful for. YOU.
Sweet Julian Turns One
Blogging may seem like the easiest gig in the world, but pouring out your heart weekly, finding readers and keeping them is not easy! For bloggers who don't have Facebook or Twitter it is especially hard to get the word out. So I am eternally grateful to all who have shared my blog through word of mouth or through their own social media channels.
I thank you all for continuing to come back and reading week after week. You may be silent readers, (you know who you are!), but I don't hold your silence against you by any means 😘. Instead I am grateful that you continue to read and spread the word because life is not easy and we all need a little enouragement no matter how blessed we may be.
There's a reason why I chose to make Sweet Julian a mom's blog and not a baby loss blog. During the first six months after losing Julian, I scoured baby loss and stillbirth blogs. There are countless blogs out there, they are oh' so helpful, God bless each and every one of them! But a majority of these blogs seemed to have one thing in common, abandonment!
People initially keep up with their postings but after moving on to a new pregnancy, becoming mothers again and living out their lives, grief takes a back seat and soon there's less and less to write. It's understandable that one would reach a level of acceptance and find the will to move on with their lives. It's absolutely wonderful!
However, it was often very disappointing for me to read these blogs to no where. What happened after your loss story? How did you manage to get back on your feet? What helped you get there and is there a glimmer of hope for life after loss? Do we all just slowly drift away from our babies' memory at the birth of our subsequent child?
Through Sweet Julian and my personal experiences, I hope to answer all those questions for you. There is life after loss, it does include new beautiful experiences, it does include new life in many forms, I will let you know what helps me get there and I will not forget why I started this blog. My faith, my travels, my creative projects and my mothering are all the things that soothe and heal this broken heart. I pray it may also bring healing to you!
Bellabeat Leaf Giveaway
As a simple thank you to all my readers & subscribers, I'm hosting a small giveaway. All you have to do is subscribe to my newsletter and comment on this post.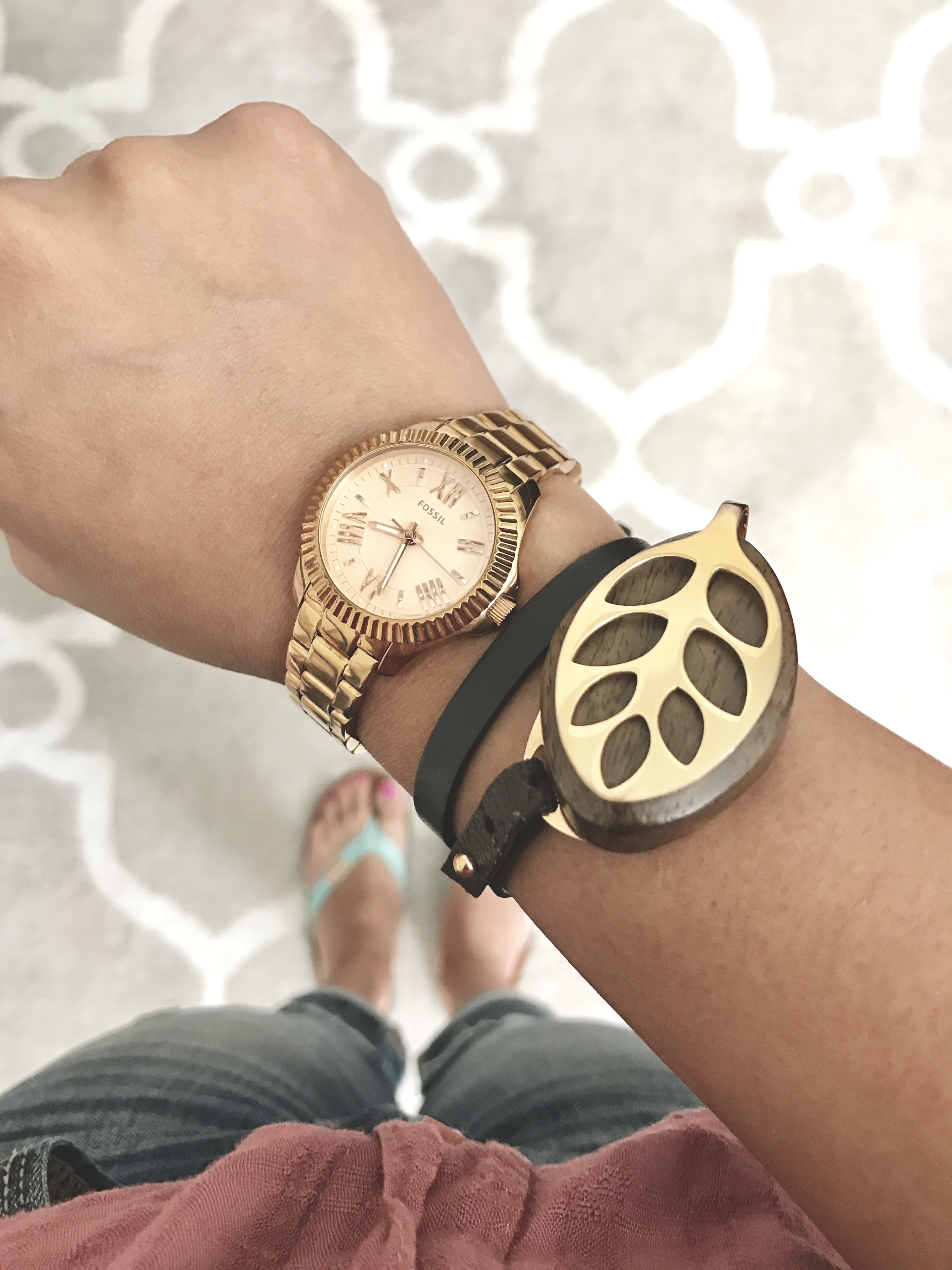 Giveaway Details:
Subscribe to my newsletter
Comment below and wish us happy one year!
You can choose from Leaf Urban or Leaf Nature. Rose Gold or Silver.
(you may unsubscribe at any time)
This is what YOU have helped me accomplish in one year.
117 subscribers in one year
130 Baby Loss Journal downloads in nine months and counting
Personal shares of Baby Loss Journal to co-workers, hospital patients, friends & family
Social media shares of Sweet Julian and Baby Loss Journal
Baby Loss Journal included as resource on Pregnancy loss Journey and Throughtheheart.org
My goal for Sweet Julian was to help even just one grieving heart through this blog. Thank you from the bottom of my heart for helping me reach that goal! ♥️
Attitude of Gratitude is my way of sharing what I'm currently grateful for and the things that have aided me in my own personal practice of Stoic Christianity. These two things have played a large role in my path to healing and spiritual recovery within the last year. Each month I will do my best to post the top three things that I am currently grateful for.